Kylie Jenner missing Tyga? Model unhappy as rapper stops texting her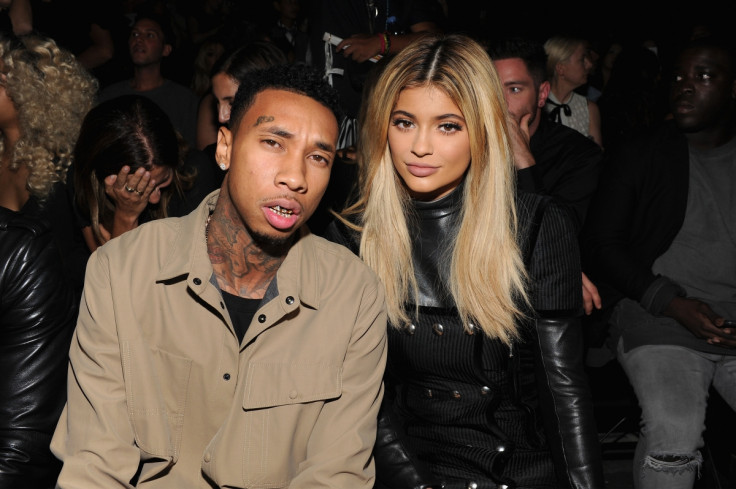 Kylie Jenner is reportedly missing her former boyfriend Tyga, just weeks after splitting from him. The two started dating in 2014 but only officially confirmed their relationship in 2015.
A source told HollywoodLife, "She's still very wrapped up in him. When they first broke up he was chasing after her so hard but after he left for Europe he went radio silent on her and it's getting to her. The longer he goes not trying to contact her the more she misses him."
The break-up "hasn't been easy but she's [Kylie] just keeping busy", a source told E!Online.
"This is the longest Kylie and Tyga have gone without speaking. Friends thought this was going to last a week [until] they got back together, but both sides think this is permanent now," the source said.
Since their break-up, the former couple have been spotted spending time with other people, which have fuelled dating rumours.
The Rack City hit-maker ignited romance rumours after he was seen shopping and enjoying dinner dates with lingerie model Demi Rose Mawby in south France during their trip to the Cannes Film Festival.
Similarly, dating rumours between PartyNextDoor (Jahron Brathwaite) and Jenner started doing the rounds after the rapper shared a photo of himself comparing his jewellery with the reality TV star on Instagram.
Most recently, Jenner and PartyNextDoor were spotted travelling towards Connie and Ted's Oyster Bar in West Hollywood in a Ferrari for a dinner date.
"From the outside it looks like there is a lot more going on between [Kylie and PartyNextDoor] than what actually is. They're just enjoying each other's company and Kylie is trying to have fun and get her mind off Tyga and stay strong because she's pretty hurt," a source told E!Online.
Meanwhile, Tyga put romance rumours with Demi Rose to rest after he tweeted: "Single. Focused. Blessed. Living Life."
© Copyright IBTimes 2023. All rights reserved.