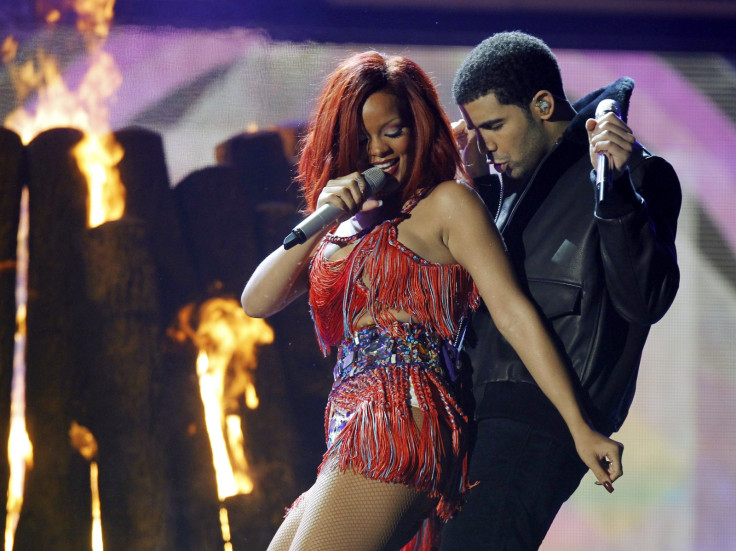 Drake reportedly feels Leonardo DiCaprio is disrespecting Rihanna by hanging out with other girls when he is out with the Work singer. The 29-year-old rapper and the Oscar-winning actor are caught up in a rumoured love triangle when it comes to the 28-year-old singer.
According to HollywoodLife, Drake is not happy with the way the Revenant actor has been treating the singer. "Drake thinks Leo's pretty dumb for having both Ri [Rihanna] and his other girl at the club. That's not a good look. Every man knows that is a cardinal sin, because it's a recipe for disaster," a source said.
"Rihanna is the type of woman who deserves one-on-one attention when she's out. Leo should have known that. It's a sign of blatant disrespect on Leo's part, and something that Drake would never have done in a million years," the source said.
The dating rumours between the Barbadian singer and 41-year-old actor kicked off in early 2016 when they were spotted partying in Paris. In May, the two were pictured cosying up to each other at the Coachella music festival.
"Leo slipped into the party incognito and was dancing and singing to 'No Scrubs.' A couple tables over Rihanna was dancing with a couple girlfriends. Leo saw her and made his way over to say Hi," a source told Dlisted.
Rihanna has also been spotted with Drake in the past few months that have led to dating rumours between the two. Moreover, when the singer was spotted wearing a diamond ring on her left hand at the 2016 Billboard Music Awards on 22 May, speculations about their engagement started doing the rounds.
MediaTakeOut reported that the two are no longer casually dating and the diamond ring worth $1m (£684,847) was from Drake. However, HollywoodLife reported the ring the singer wore was a just a hint to push Drake to propose marriage.
Rihanna and Drake briefly dated in 2009 and were again linked in 2014 before igniting dating rumours in May. As of now the three celebrities are mum about their relationship status.