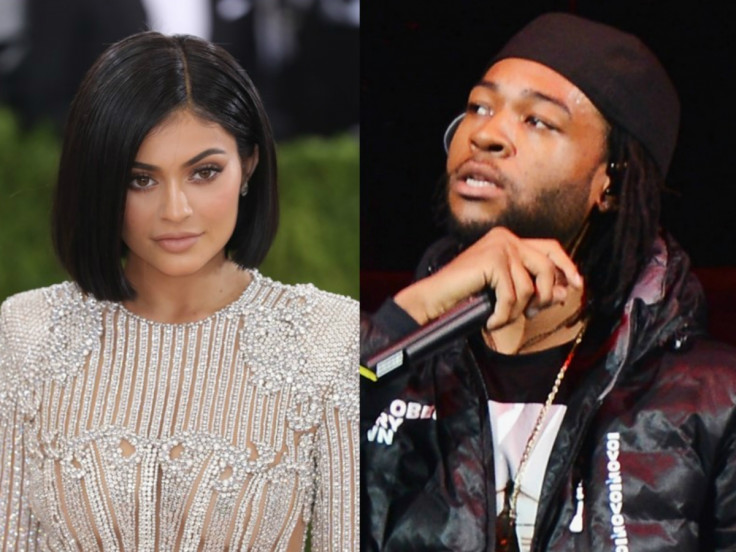 Kylie Jenner and rumoured boyfriend PartyNextDoor (Jahron Anthony Brathwaite) were spotted getting cozy at Drake's pool party on 30 May, just days after the teen reality star/model accused the 22-year-old rapper of "hiding and deleting" her from social media. The duo have been spotted on several dates ever since the model broke up with Tyga earlier in May.
According to HollywoodLife, the duo could not keep their hands off each other at the party.
"Kylie was cute. She had this air about herself the way she was swinging her hair and walking about at the pool," a source told the gossip site.
"She definitely thought she was the s*** and was tugging onto PND like he was the hottest dude at the party. He had his hand on her ass the whole time."
"Honestly, most of the girls there were older than her and didn't care about her," the source said.
"She must have felt that energy and that's when she turned it up a notch, twerking on PND, kissing on him; and at one point he even picked her up while kissing her. They got their life at the party. They really did."
A source previously told the gossip site that Drake had played a a major role in bringing Kylie and PartyNextDoor together.
"Drake's sees opportunity at every turn and he's the mastermind behind PND and Kylie. The minute he heard Kylie and Tgya split, he told his boy he needed to connect with Kylie — and voila," the source said.
"Drake's got mad respect for the Kardashians, especially Khloe, and he's very close to them. He thinks Kylie is pretty dope and has a good heart."
The romance rumours between Jenner and PartyNextDoor kicked off after the rapper shared a photo that sees the two comparing their jewellery on his Instagram.
But a source previously told E!Online: "From the outside it looks like there is a lot more going on between [Kylie and PartyNextDoor] than what actually is. They're just enjoying each other's company and Kylie is trying to have fun and get her mind off [former boyfriend] Tyga and stay strong because she's pretty hurt,"