Kylie Jenner's ex Tyga and model Demi Rose can't keep away from each other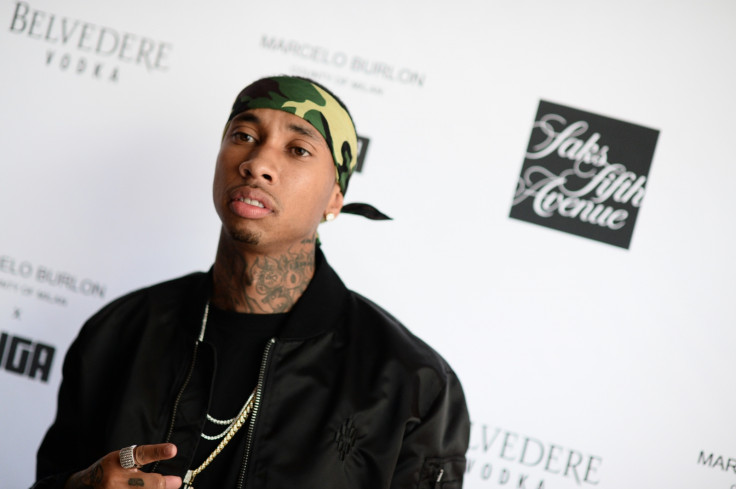 Rapper Tyga certainly moved on quickly from Kylie Jenner to stunning lingerie model Demi Rose. After the pair were both spotted together at the Cannes festival, they've been inseparable. In fact not only do the couple co-ordinate outfits, they actually look good together.
Tyga and his new love interest were recently seen co-ordinating their outfits again as they walked close to each other, with both of them sporting denim. The Rack City star wore a matching denim jacket and cap with the aspiring model showcasing her amazing figure in matching ripped jeans, low-cut white t-shirt to match Tyga's, and wore a trendy tasselled brown jacket for the outing.
According to the Mirror, the couple reportedly attempted to enjoy a shopping trip, but changed their minds after attracting more attention than planned. As if anyone was really shocked.
The couple were also spotted just days ago as they headed out shopping together once again in the French town, both matching in black.
Tyga has a history of moving on fast after he previously moved on quickly from the mother of his child Blac Chyna with his now ex-girlfriend Kylie Jenner. So it wasn't a shock to see the same cycle continue.
Tyga and Kylie Jenner began dating in 2014 but did not confirm their relationship until 2015. One thing is for sure, the 26-year-old certainly loves his brunettes.
History has also repeated itself with the Kardashia clan, after a sex tape featuring Tyga and his 18-year-old ex-girlfriend Kylie was leaked online. According to the Mirror, a video allegedly appeared on Tyga's website for 30 minutes before being taken down, with a graphical screenshot taken of the action.
The image, RadarOnline report, is now being "shopped around" to the highest bidder. Let's not forget Kim Kardashian's very first sex-tape with Ray J.
© Copyright IBTimes 2023. All rights reserved.