Canadian singer Celine Dion has inherited millions, after the death of her husband Rene Angelil. The Canadian music producer, who was also Dion's manager, died in January from throat cancer.
TMZ reports that the 48-year-old singer, who is one of three executor's of Angelil's estate, has inherited furniture, cars, clothing, jewellery and personal effects, as well as property. Two of the couple's homes – a $45m (£31m) estate in Florida estate and a $25m castle in Quebec – are on sale. The will says that $9m of the proceeds of the sales will go into a trust. The beneficiary of the trust is not identified.
Angelil had five children, two by a previous marriage and three with Celine Dion.
Earlier this year the singer told ABC News that even though Angelil's death was long expected, "you're never ready for something like this to happen".
Another death in the family
Celine Dion's brother, Daniel, also passed away on Angelil's birthday – just two days after Dion's husband died. He had been suffering from brain and throat cancer. Dion says she believes that her husband came and got her brother, because he was "too weak to fly on his own".
During a recent interview with People magazine about losing both her husband and brother, Dion says her husband could not take another birthday. Dion said for her husband having a birthday was upsetting. "How many cakes are people going to eat in front of me?"
The star said that towards the end: "We did not buy cakes anymore, we did not decorate too much because he could not get out of bed. At one point I hired a plane to write a message in the sky for him. He barely could lift his head to look at it."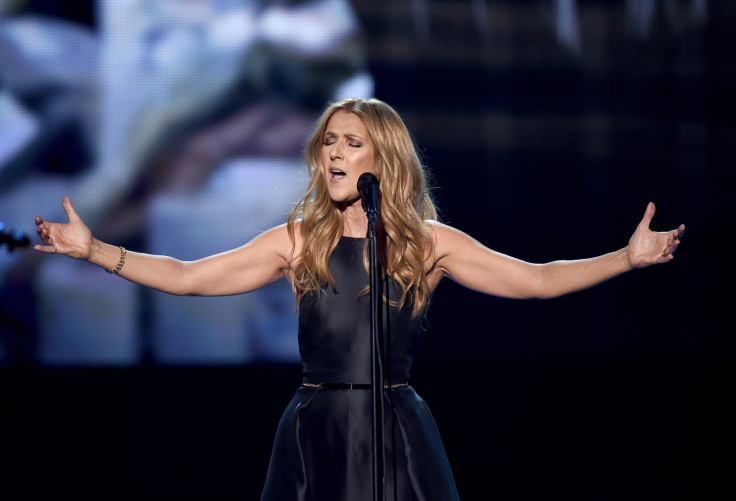 "When you see your loved one leaving, like in bits and pieces at a time, it's very difficult," Dion told People. "Going through three years of helping my husband, especially seeing him suffering in a way, I feel at peace."
After Angelil's death, Dion transformed the room her husband passed away in. She donated her husband's medical equipment and then she "told the people I work with at the house, 'I want you to take the pain away from the room.'"
After the room was redecorated, Dion said she and her three sons, "put up pictures of him [Angelil] and paintings that the kids had done for Father's Day. We needed the space for happiness". Now every night, the Dion family ritually "kiss his picture and wish things". The widow said, "The picture is so sticky now, but I don't want to clean it."
The article headline was updated at 9am on 23 May.