The season is rapidly reaching its conclusion and the boards of England's biggest clubs are preparing their strategy for the impending summer transfer window. With Chelsea looking set to claim the title, the deal-makers at Manchester United, Arsenal and Liverpool will already be plotting how to close the gap on Mourinho's all-star squad next season.
To help England's assorted chairmen, scouts and directors of football make their decisions, IBTimes UK has compiled a list of the 10 biggest bargains in La Liga. Some are household names, others less so, but they all share enormous potential and would be perfectly suited to the Premier League.
Here is our top 10, in no particular order...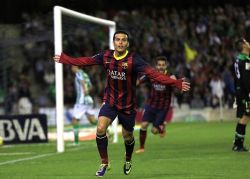 Pedro Rodríguez: Just three words are needed to sum his career up: "Speed and goals". The 27-year-old from the Canary Islands has been a key part of the success enjoyed by Barcelona and the Spanish national team over recent seasons. However he has had little playing time since the arrival of Luis Suárez and Neymar at Camp Nou, and he will leave the club next summer.
The Premier League would be his best option, as he generally produces his best form in matches full of rhythm in space. Barcelona will not ask for more than £11m, and taking into account his age, he can be one of the bargains of the summer.
Would suit: Manchester United, Liverpool
Lucas Vázquez: Espanyol are looking for Europa League qualification after several years struggling at the bottom of the table and Lucas Vázquez, an old-fashioned winger, is responsible for this turnaround. The youngster, on loan from Real Madrid, is an electric player, capable of dribbling at a defender and going past him. He does everything fast and right.
The Catalans can keep him at the club for just £1.4 million. If they do not pay that sum of money, however, Vázquez is going to have more suitors than George Clooney at a speed-dating night. He is a candidate to be next summer's bargain of the year.
Would suit: Liverpool, Tottenham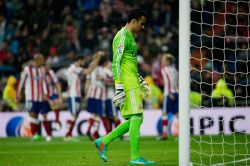 Keylor Navas: The Costa Rican was the best goalkeeper in the last World Cup, alongside Manuel Neuer. Real Madrid recruited him for £7 million but, he has not been able to prove his ability, even though Iker Casillas's mistakes are the talk of the town.
Navas has played very ocasionally, and the comments in the Madrid press that a new goalkeeper will be signed in the coming window, and Iker Casillas's confirmation that he will stay at the Bernabeu, suggest the reserve goalkeeper's days are already numbered. Real Madrid will need the money, and £4 million should be enough to land Navas.
You simply can't find more for less money. Navas is a rough diamond, but he controls all aspects of the game, and his reflexes are out of this world. He is 29 years old, still young for a goalkeeper.
Would suit: Liverpool, Arsenal
Michael Krohn Dehli: Celta Vigo's midfielder would be in anybody's squad of the season, and could well earn him a move this summer. Technically gifted, he can play in any midfield position and, although he is 32, his physical condition is unbelievable. Morten Olsen, his manager at Denmark National Team, recently suggested that "Krohn Dehli can play until he is 37".
The player's contract expires next June and his agent has confirmed he will leave the club, so his next employer won't have to fork out a penny. The bargain has piqued the of Sevilla's sporting director Monchi, considered the "King Midas" of Spanish Football. However, according to La Voz de Galicia, the player has an important offer coming from Newcastle.
Would suit: Newcastle, Everton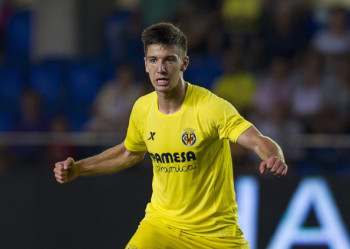 Luciano Vietto: Villarreal are emulating Monchi, Sevilla's sporting director, and during recent seasons they have unearthed a number of real bargains in the transfer market. Gabriel Paulista, sold to Arsenal at the beginning of January, it is not the only case.
At the start of the season, the "Yellow Submarine" signed Luciano Vietto, a 20-year-old Argentinian who has scored 20 goals since September, eight of them in the Europa League. He is fast and can score from any angle. His buy-clause is valued at £20m but as happened with Gabriel Paulista, the interest of a top European club would lower his price. He will progress during the next few seasons, and would certainly be worth a look for Manchester United boss Louis van Gaal as he seeks to rebuild his forward line.
Would suit: Manchester United
Nordin Amrabat: Malaga's footballer, born in Holland and of Moroccan origin, is a stunning forward, pure talent and imagination. He is fast, technically gifted, strong, he loves physical battles with defenders and, above everything else, he is a goal poacher.
He plays in La Liga on loan - his rights belong to Galatasaray - but Málaga can buy him for just £2.5 million. This sounds like the bargain of the Summer; however "los andaluces" are in serious financial difficulties, and Vicente Casado, the club's general director, has remarked this week that "there is no money right now". If they do not manage to keep Amrabat with them, lots of clubs will try to sign him. Aged 28, he is at the peak of his career.
Would suit: Everton
Samu Castillejo: This 20-year-old Málaga midfielder is one of the best left-footed players of La Liga. He has pace, a weapon used to beat defenders regularly, he assists and scores, and his age leaves enormous potential for further improvement.
Castillejo's buy-out clause is set at £14 million, but Malaga's financial problems would speed up the negotiations. Real Madrid and Atlético are both scouting him, which vouches for his quality.
Would suit: Liverpool, Manchester City
Gerónimo Rulli: Real Sociedad's goalkeeper is the main reason David Moyes's new club have avoided relegation some weeks before the season's end. Aged 22, he has recently been called up by the Argentina national team. He is reliable in aerial duels, he has good reflexes, he's a natural leader and he is a free agent by the end of the season.
The player declined an offer from Juventus because he knew he would have played a secondary role with the Old Lady. However, his rights belong to an investment fund, and its representatives want a transfer to make money.
The player wants to stay in San Sebastian, but the club are nervous. If Real Sociedad do not manage to extend the one-year loan deal, many teams will try to entice him. The player's value in the market should be around £2.5-3 million, and he'd be an excellent long-term prospect for any club.
Would suit: Newcastle, Crystal Palace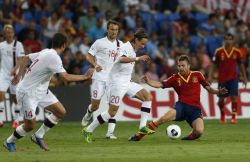 Asier Illarramendi: The most obvious example of a superb player whose game has wilted under the pressure of the Santiago Bernabeu. His physical condition is astonishing, his technical abilities are ethereal, he has a GPS system in his brain and he always chooses the right option.
The Basque press recently claimed that the 25-year-old has received offers coming from Arsenal and Liverpool. If predictions are accurate, he has all the skills needed to succeed in UK. Real Madrid want to transfer him and they will accept bids of £15 million, which equates to an incredible bargain.
Would suit: Arsenal, Liverpool
Joao Miranda. The Brazilian is a solid central defender, whose performances led him to play for his National Team and to be part of the squad that won the Confederations Cup in 2013. Besides that, he has played regularly in Atlético during the last seasons. But the breakthrough of 20-year-old Jose Gimenez has forced Miranda out of the lineup.
Atlético are already starting to look for defensive reinforcements, as Miranda is certain to leave according to the Spanish media. Apart from Chelsea, all the Premier League's big boys have struggled in defence this season, so expect multiple bids for the player.
Would suit: Manchester United, Manchester City, Arsenal, Liverpool
Oier Fano Dadebat is a Spanish journalist who divides his time between San Sebastian and London. You can find out more about him on Twitter @oierfano.