Ford launched the new Mustang GT500 today at the Los Angeles Motorshow and, to cut to the chase, it's got 650bhp, over 600lb/ft of torque and can crack 200mph.
The 2013 Shelby Mustang GT500, to give the car its full name, was revealed today and represents a 100bhp and 90lb/ft increase on the last GT500 to snort and power slide its way out of the Ford factory.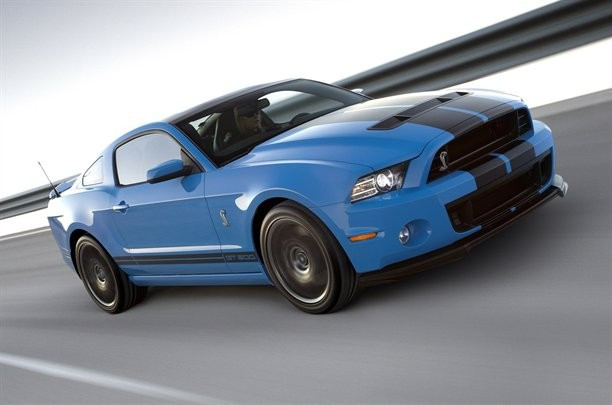 Last year's GT500 could 'only' manage 155mph, thanks to an electronic limited, so it will be interesting to find out if the big 200 is theoretical or an actual statistic.
Either way, it's 650bhp - more than a McLaren F1, Ferrari Enzo and most Pagani Zondas - in a Mustang which, with the best will in the world, is never going to be a poised and nimble sports car.
Buyers will be eager to learn the price for all this American madness, as the outgoing Mustang GT500 was - at today's exchange rate - just over £38,000. If the new model tops £40,000 or maybe even £45,000, it'll still represent incredible performance for the price of a BMW M3.
The Mustang - as with most muscles cars - was never known for its handling, and unless Ford has done some serious updates to the suspension and chassis, then the new GT500 is going to be a monumental handful with that supercharged 5.8-litre V8.
A re-worked front end incorporates a splitter to help keep things on the deck and under control at 200mph and the 'stang has been re-geared to not only produce that shed-load of torque, but also to help keep economy the green side of America's 27mpg 'gas-guzzler' levy.
Finally, the 2013 GT500 offers launch control and an optional limited slip differential, but only as part of the Performance Pack and Track Pack, for those who feel that 650bhp (have we said that enough yet?) and 200mph is a bit too soft for them.
More LA Motor Show News: