Jaguar has launched its fastest and most powerful convertible to date, with a supercharged 5.0-litre V8 producing 542bhp and a top speed of 186mph.
The XKR-S Convertible is the jewel in Jaguar's crown, and thanks to its lightweight aluminium construction, the open-topped GT can hit 60mph in 4.2 seconds, and despite losing the roof, the XKR-S is the stiffest car in its class.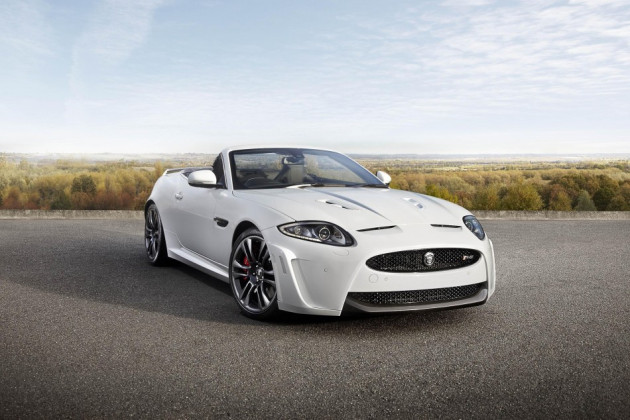 Jaguar said the XKR-S Convertible "embodies all the characteristics that have always defined legendary Jaguar GTs - explosive performance, involving handling, relaxed comfort and discreet luxury - while taking Jaguar into a new performance echelon."
The electronically limited 186mph (300km/h) Jag features a new front number design with a carbon fibre splitter, a 10mm reduction in ride height over the standard XKR Convertible, and a unique rear wing with carbon fibre insert and apron.
Jaguar states that the canvas roof can be opened or closed in 18 seconds, and uprated an 'Adaptive Dynamics' system "allows the enthusiastic driver to safely exploit the exhilarating handling," while styling changes help to reduce lift and maximise aerodynamic stability at high speed.
Global brand director Adrian Hallmark said: "There is nothing as liberating as life behind the wheel of an open-topped Jaguar and the new XKR-S Convertible takes the Jaguar GT experience to new heights."
High speed stability has been achieved with the inclusion of a front splitter, rear wing and diffuser - all mad of carbon fibre - resulting in a reduction of overall lift of 26 per cent.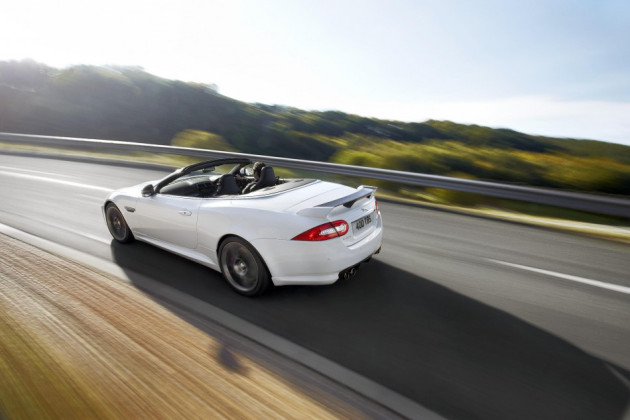 Removing the roof of any car can affect the handling and stiffness of the chassis, but Jaguar claim that the XKR-S Convertible offers a "supremely agile, connected driving experience with no loss in refinement" thanks to a redesigned aluminium front steering knuckle and revised rear geometry, stiffer springs and dampers.
Director of design for Jaguar, Ian Callum, said: "Taking the track-orientated ethos of the XKR-S Coupe and applying it to a convertible is very exciting. There is a real spirit and thrill to driving with the roof down and in a car capable of these speeds that is going to be exaggerated to create a very dramatic and special experience."
The XKR-S Convertible is priced from £103,000 and UK deliveries will begin at the start of 2012.
Technical Specifications:
Engine; 5.0-litre supercharged V8, 542bhp, 502lb/ft torque
Performance; 0-60mph 4.2 seconds, 186mph (300km/h)
Economy; 23mpg (combined)
Weight; 1,795kg