Gillian Troughton faced attacks from the Conservatives just minutes after being announced as Labour's candidate for the Copeland by-election on Thursday night (19 January).
The West Cumbrian councillor was branded a "Corbyn puppet" and the Tories claimed her selection over rivals Rachel Holliday and Barbara Cannon was a "victory for the hard left".
"It is clear Gillian Troughton is nothing more than a Corbyn puppet in a Labour Party that is too divided and incompetent to stand up and secure the future of Cumbria's industry and jobs," a Conservative spokesperson said.
But the comments come amid reports that Holliday was backed by Corbyn allies, including one of the Labour leader's press officers.
"Gillian is a local councillor with a strong track record of getting things done for her community. She has campaigned tirelessly to maintain local hospital services," Corbyn said.
"As a St John's blue light ambulance driver, Gillian has seen first-hand the extent of the crisis caused by this Conservative government, which has chosen to fund tax cuts for the wealthiest instead of our health service.
"I am proud that Labour has selected a local candidate with such dedication to her community."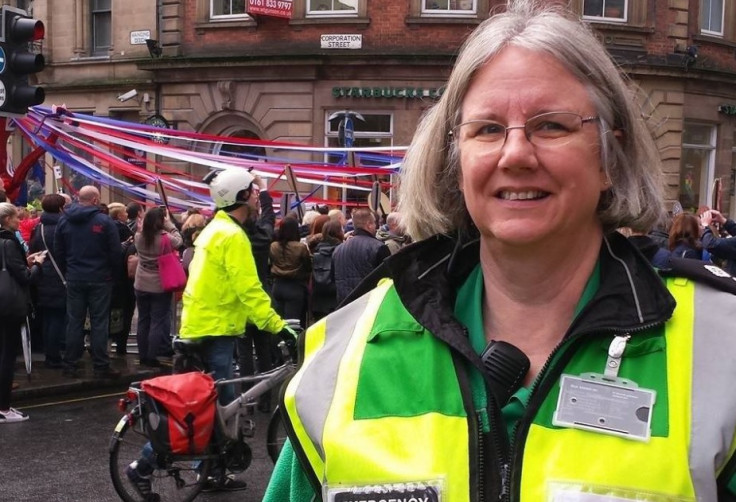 The by-election will be triggered once current Copeland MP Jamie Reed, a Corbyn critic, quits the House of Commons to rejoin the Sellafield nuclear plant.
The site is a large jobs provider for the constituency and the Conservatives have been highlighting Corbyn's anti-nuclear comments.
The left-winger called for all nuclear plants to be closed in the wake of the 2011 Fukushima disaster in Japan.
But Labour has been focusing on voters' concerns about the NHS. Troughton, a former doctor, has a majority of 2,500 votes from the 22015 general election to defend.