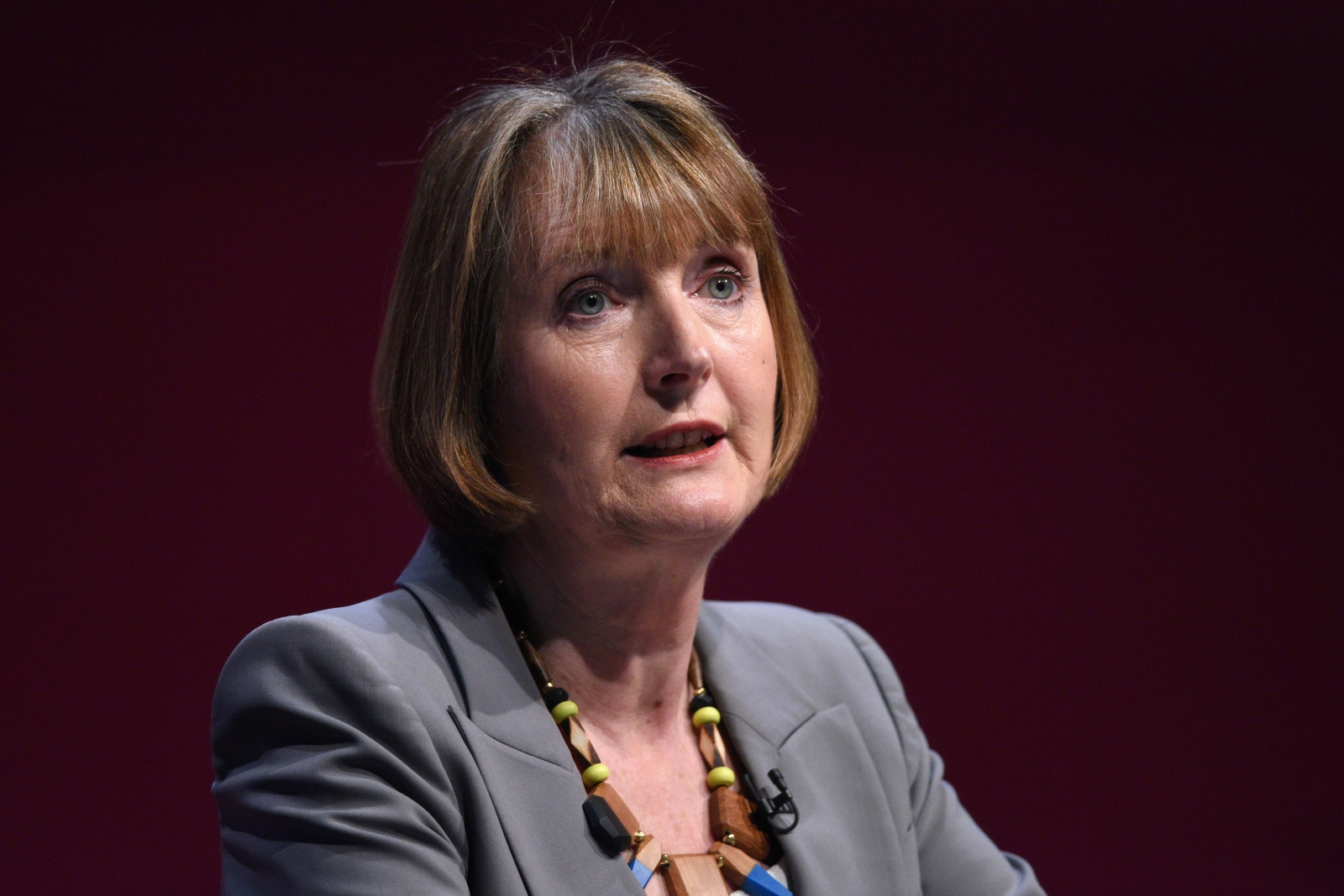 A row has broken out within the Labour Party after acting leader Harriet Harman backed George Osborne's plan to scrap child tax credits for families with more than two children.
Harman argued Labour should not put up a "blanket opposition" to the chancellor's post-election budget in a bid to look more fiscally responsible to the electorate.
"I think we won't oppose the Welfare Bill, and we won't oppose the household benefit cap. For example, what they've brought forward in regards to restricting benefits and tax credits for people with three or more children," she told the BBC's Sunday Politics show.
But Harman's comments have caused a split within Labour, with three of the party's leadership candidates coming out against her position.
Yvette Cooper, Andy Burnham and Jeremy Corbyn said they opposed Osborne's plan to curb child-tax benefits.
But Liz Kendall, who is sometimes described as a "Blairite", said she would support a reduction to tax credits if the government introduced a "genuine living wage", as opposed to Osborne's plan to introduce a statutory minimum wage of £9 ($14) per hour by 2020.
"Where there are things in the welfare bill that are wrong we should oppose them, like the cuts to tax credits without putting in place a real living wage that we can afford," she told the BBC's Victoria Derbyshire show.
Harman's remarks are also likely to enrage the left-wing of the party. John McDonnell, chair of Labour's Socialist Campaign Group, told IBTimes UK he would not vote for the government's Welfare Bill.
"I want to make it absolutely clear that I will vote against the government's welfare cuts. I will not vote for policies that impoverish more of our families and children," the Hayes and Harlington MP said.
Frank Field, the Labour chair of the Work and Pensions Committee, urged the party to put down "reasoned amendments" to the chancellor's proposals and to "not simply be a pressure group for people on benefit".
He said: "What is unacceptable is for the government to wallop strivers who are already in work with their low wages brought up to a more decent level by tax credits.
"I would hope Labour is going to put down reasoned amendments both to the budget and to the Welfare Reform and Work Bill along these lines.
"The distinction that Harman has made about new claimants in the future is acceptable. I shall argue at the PLP this evening for these reasoned amendments because the Tory attack on strivers – despite all they said before, during and after the election campaign – now gives us a chance to reposition Labour on the strivers' side and not simply be a pressure group for people on benefit, whatever their circumstances."