Summer budget 2015: Conservative welfare cuts will hit women the hardest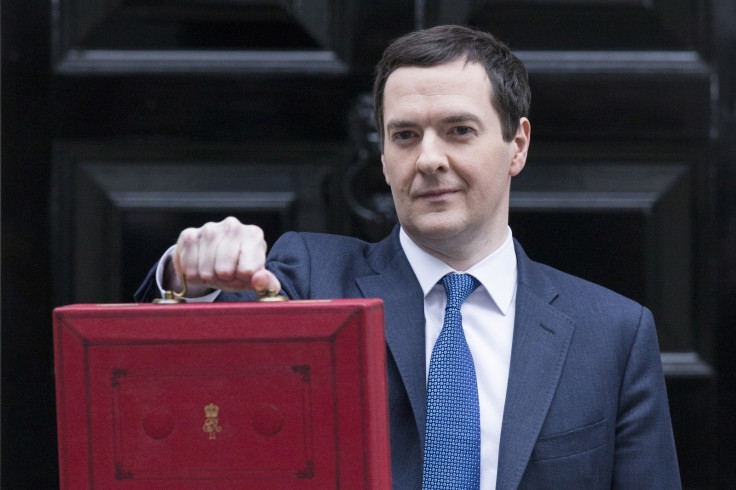 Chancellor George Osborne will cement the Conservatives' pre-election pledge to cut the welfare bill by £12bn, and the axe will not only fall on social security, but on equality too.
The first Conservative budget in nearly two decades will see billions slashed from in-work tax credits and housing benefit over three years, in a period of the greatest spending cuts to public services since World War Two.
In June, prime minister David Cameron told his party that each decision made would give everyone in Britain a chance to make the most of their lives. "The pundits might call it 'blue-collar Conservatism', others being on the side of hardworking taxpayers," he told the first all-Tory cabinet since John Major's in April 1997.
"I call it being the real party for working people: giving everyone in our country the chance to get on, with the dignity of a job, the pride of a pay cheque, a home of their own and the security and peace of mind that comes from being able to support a family."
But the reality could not be more different for women. Austerity measures have already locked many out of economic recovery and into poverty on the basis of their gender. Since the start of the crisis in 2008, 826,000 extra women have moved into types of work that are typically low paid and insecure, according to the Fawcett Society.
While UK unemployment has fallen, female under-employment has nearly doubled to 789,000 since 2008. One in eight women are now on a zero-hours contract. An enduring pay gap of 19.1% according to Office for National Statistics figures means the pay cheques women take home are still markedly different to their male counterparts.
For thousands of women, a lack of flexible-but-secure work opportunities needed to balance a career and caring commitments has excluded them from the workplace. They are hampered further by changes already implemented, including cuts to child support and the carers' allowance. So far, austerity has hit women the hardest.
"The Women's Budget Group are deeply concerned about the impact of this coming budget on gender equality," says Polly Trenow of the campaign group.
Women are twice as dependent on social security as men, with 20% of women's income coming from the benefits and tax credit system, compared with 10% of men's, according to a 2015 report.
The Census shows that women are more likely to be carers than men. An estimated 58% of carers are female and 42% are male.
Since 2010, 85 per cent of the £26bn worth of cuts to benefits, tax credits, pay and pensions have fallen on women's incomes.
"The chancellor has announced further drastic cuts to social security including support for children and the poorest families in the UK. At the same time we expect him to announce measures, for example and inheritance tax reform, which by the government's own admission will benefit the wealthiest in our society."
Trenow says about 85% of social security cuts will hit women's pockets "yet measures benefiting the wealthiest are more likely to help men".
"Alongside this we have a growing care crisis. The money spent on inheritance tax giveaways would be much better spent on care services – investing in social infrastructure which will give much needed support to our public services."
Women are disproportionately affected by welfare cuts because they rely more on benefits and tax credits. Caring responsibilities, lower pay and relative economic inequality and poverty mean benefits make up twice as much of women's incomes than men's, so they bear the brunt of welfare reform measures.
Osborne's anticipated measures to restrict tax credits will be a move felt most by Britain's poorest. But it is one supported wholeheartedly by the prime minister, who wants to end the "merry-go-round of welfare" where the state tops up low earnings.
We have already seen the impact of tax credit cuts on women. In 2010, the budget reduced the amount of childcare costs the state covered for low-income families by 10% by cutting the childcare element of the working tax credit.
The government recognised the "reduction in support through the childcare element of tax credits [...] will particularly affect women in lone parent households" because single parents are 60% of recipients of the childcare element of working tax credits.
A report by MSPs revealed social security cuts made in the previous parliament have had a "devastating" impact on women, aggravating "existing inequality". Recent reforms to the social security system include issues around childcare, occupational segregation in "pink-collar" jobs such as nursing, the gender pay gap, women's role as primary carers and their increased reliance of the benefit system compared to men. These have all impacted women, leaving them facing a triple jeopardy of cuts to jobs, benefits and essential services.
And it is women who are out of pocket. Since 2010, £26bn worth of cuts have been made to benefits, tax credits, pay and pensions, according to research by the House of Commons library. Around 85% of this £26bn has been taken from women's incomes.
Vivienne Hayes, CEO of the Women's Resource Centre, which is leading the Fair Deal for Women campaign, hopes the budget will not worsen the disproportionate impact on women of government cuts.
She said: "The majority of savings so far have come from women's pockets – the government needs to give women a fair deal and prove that we really are all in this together."
© Copyright IBTimes 2023. All rights reserved.