Labour drop 4 points behind Tories as swing voters side with David Cameron says Lord Ashcroft poll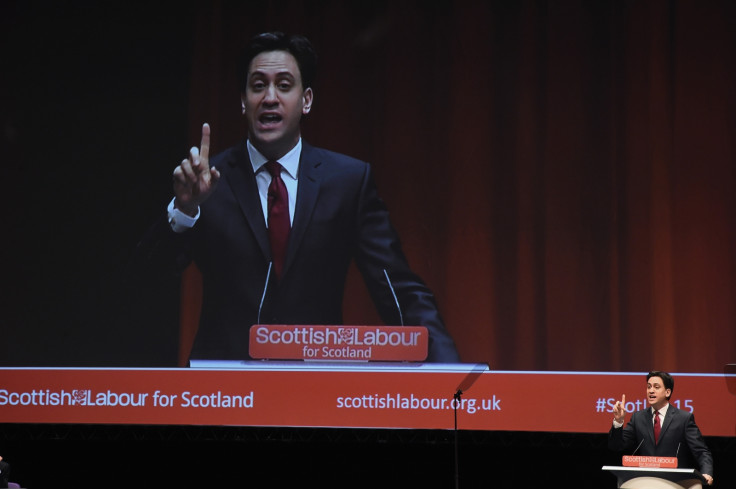 Ed Miliband has been given another pre-general election headache as his party dropped four points behind the Tories, according to Lord Ashcroft.
The Tory peer, who questioned more than 1,000 respondents between 6 and 8 March, found the Conservatives remained unchanged and Labour dropped one point when compared to the previous survey earlier in March.
The former Tory treasurer also found Ukip were up one at 15%, the Greens up one at 8% and the Liberal Democrats had dropped two at 5% - the same level as the Scottish National Party (SNP).
Ashcroft explained Miliband has failed to convince swing voters over the coalition government's economic record.
"Only half of Labour voters themselves thought this: four in ten said it would have made little or no difference either to the country as a whole or to themselves and their families," he said.
"A majority of swing voters thought things would have been about the same if Labour had been in government but they were twice as likely to think things would have been worse for the country (30%) as to think they would have been better (14%)."
The research also revealed the Greens are the only party that voters say they would be happy to see in government (48%) than would be unhappy (44%).
Elsewhere, the study found a majority of Tory voters (54%) would be happy to see the Liberal Democrats in coalition again.
In addition, Ashcroft's focus group likened Miliband to a "university professor", Clegg to "probably something administrative", Farage to a "pub landlord" and Cameron to a "headmaster".
The data comes with 58 days to go before the general election on 7 May and after the prime minister announced a Tory government would open an additional 500 free schools.
Cameron also promised to create an extra 27,000 state-school places by 2020 in a bid to win over the parent vote.
Elsewhere, Clegg pledged a Liberal Democrat government would hope to make Britain the largest economy in Europe.
The deputy prime minister said he would want the UK economy to sustain growth of an average of more than 1% higher per year than Germany until 2035.
© Copyright IBTimes 2023. All rights reserved.