Labour will field a candidate in the Richmond Park by-election despite calls from some of the party's top MPs to give the Liberal Democrats a free run for the West London seat.
Shadow Business Secretary Clive Lewis, Shadow City minister Jonathan Reynolds and Shadow Energy Secretary Lisa Nandy warned about splitting the anti-Zac Goldsmith vote.
"If there is any chance of kicking Goldsmith out of parliament, the vote against him must not be split," the trio told Labour List. "That's why we think Labour should consider not standing a candidate in this by-election."
But a Labour spokesman confirmed to IBTimes UK on Wednesday (26 October) that the party will contest the by-election. "A candidate will be announced in due course," the spokesman added.
The vote was triggered after Goldsmith, who was first elected to parliament in 2010, quit the House of Commons over the government's decision to back a third runway at Heathrow Airport.
Jeremy Corbyn is expected to give his MPs a free vote on the issue when parliament is given a say in the winter of 2017/18.
Goldsmith, meanwhile, will stand as an independent candidate in the by-election, while the Conservatives have decided not to challenge the environmentalist. The Liberal Democrats have selected Sarah Olney.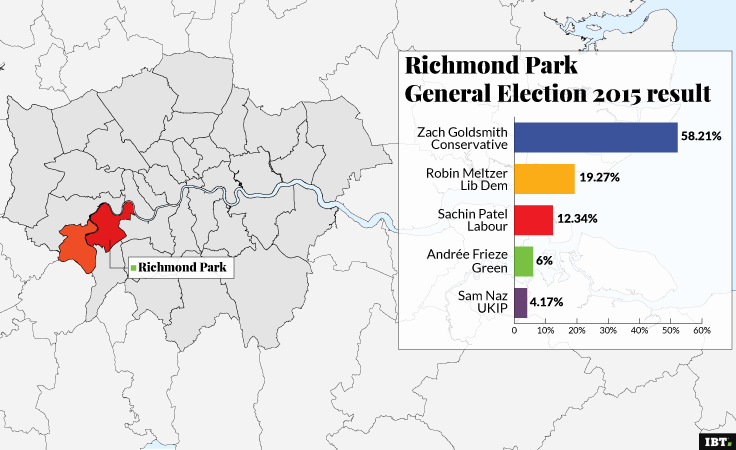 Goldsmith secured a majority of more than 23,000 vote over the Liberal Democrats at the general election.
But the party is expected to campaign on a pro-EU platform, highlighting Goldsmith's Euroscepticism and attempting to appeal to the majority of Richmond-upon-Thames residents who backed a Remain vote at the EU referendum (75,396 to 33,410).
"The Heathrow message is going to be absolutely crucial in that by-election because I come from a party that's fought this over 20 years, and our support against Heathrow has been absolutely solid from the top to the bottom, which is why we were able to stop it during the coalition years," Baroness Susan Kramer, Liberal Democrat Treasury spokeswoman, told IBTimes UK.
"We are not split like the others parties and our people don't get rolled over like the other parties. So it's going to be a big fight. There will be many other issues locally. People won't have missed that Zac is a dedicated hard Brexiteer, but the majority of people in our local area frankly are not."
The Liberal Democrats are also boosted after the Witney and West Oxfordshire by-election on 20 October, which saw the party secure more than 30% of the vote and slash the Conservatives' majority from more than 25,000 to just over 5,700.