The Liberal Democrat troops are highly motivated and ready to bring the fight to Zac Goldsmith in the Richmond Park by-election, according to Tom Brake.
The Liberal Democrat MP told IBTimes UK his party is hoping to build on its second place in the Witney and West Oxfordshire by-election on 20 October.
"Clearly what we've seen in Witney, after many years as the Liberal Democrats, we were struggling, was was the first real fightback," Brake said yesterday.
"A really successful result for us, a very strong second place...and members really motivated to go out and campaign. We will fight the Richmond by-election even harder than we fought Witney."
The result saw Tim Farron's party secure more than 30% of the vote, slashing the Conservative majority in David Cameron's old Westminster seat from more than 25,000 to just over 5,700.
The vote was held in the wake of the EU referendum and amid fears of a so called "hard Brexit". Like Witney, the voters of Richmond-upon-Thames backed Remain 75,396 to 33,410.
Baroness Susan Kramer, Liberal Democrat Treasury spokeswoman, told IBTimes UK that her party's pro-EU position could be key in the by-election.
"The Heathrow message is going to be absolutely crucial in that by-election because I come from a party that's fought this over twenty years and our support against Heathrow has been absolutely solid from the top to the bottom, which is why we were able to stop it during the coalition years.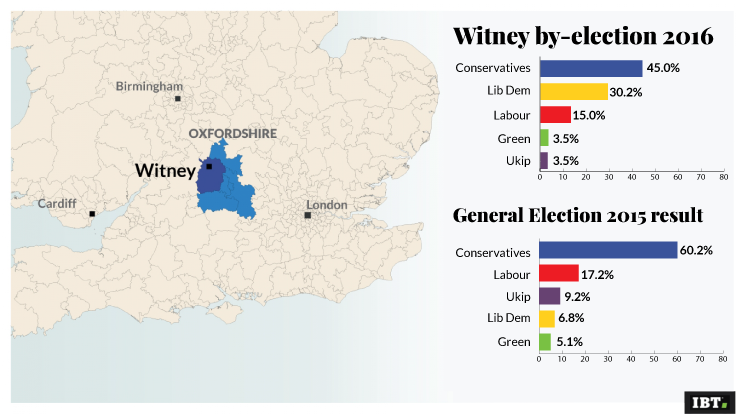 "We are not split like the others parties and our people don't get rolled over like the other parties. So it's going to be a big fight.
"There will be many other issues locally. People won't have missed that Zac is a dedicated hard Brexiteer, but the majority of people in our local area frankly are not."
Goldsmith, who was first elected to parliament in 2010, triggered the by-election by quitting the House of Commons over the government's backing of a third runway at Heathrow Airport.
The former Mayor of London hopeful and Eurosceptic will run as an independent, while the Conservatives have decided not to field a candidate against the former Tory MP.
"We disagree with Zac about the need for a by-election in light of this decision, but understand his position," a party spokesman said.
"He has been a hard-working champion for the people of Richmond Park – as we know he will continue to be if they re-elect him as their member of parliament – so we will not be putting up a candidate against him at this by-election."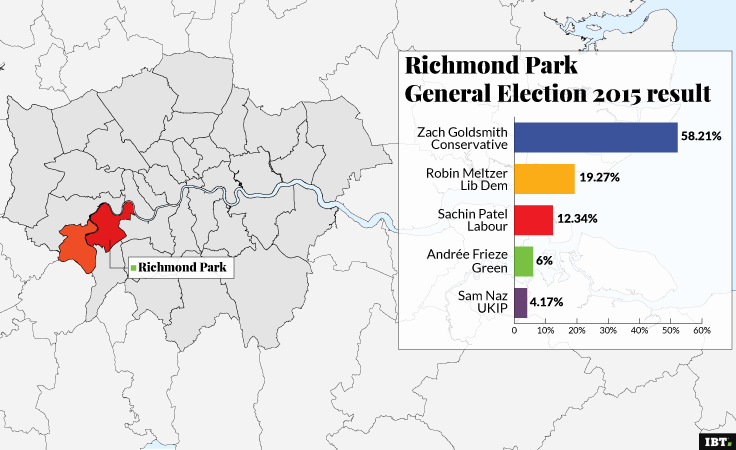 Goldsmith secured a majority of more than 23,000 votes at the general election. But in light of the EU referendum and the Liberal Democrat boost, the by-election could be a very close competition.
"The Liberal Democrats are going to be looking at this very excitedly," Matt Singh, the founder of Number Cruncher Politics, told IBTimes UK last night. Sarah Olney has been selected by the party to fight the by-election.