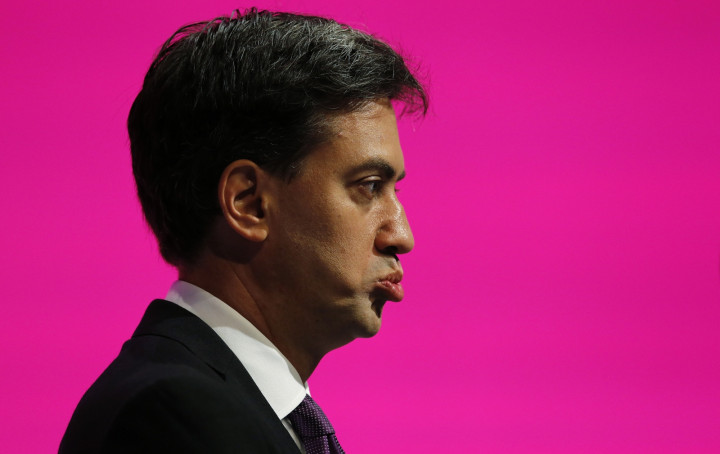 Labour leader Ed Miliband has been plunged into a fresh leadership crisis after senior Labour MPs revealed that at least 20 shadow ministers are on the verge of calling on him to step down.
The frontbenchers said they are willing to voice their demands publicly if former home secretary Alan Johnson indicates that he would be willing to fill the vacuum in the event Labour was leaderless in the months leading up to a general election, the Observer reports.
One senior Labour MP told the paper: "There is a significant number of frontbenchers who are concerned about Ed's leadership – or lack of leadership – and would be ready to support someone who is a viable candidate. Alan is that candidate. If Alan indicated he would do it, there would be a massive move."
Another political source said the situation has reached "critical mass", while a third added: "There isn't a letter [demanding Miliband's resignation] but there could be one very quickly."
The simmering revolt deals a massive blow to Miliband's credibility, as the rebels hold senior positions within Labour and are drawn from across the party's political spectrum.
The development comes as support for Miliband is dwindling – not only within the party but also among Labour supporters.
A YouGov poll for the Sunday Times found that just 34% of people who voted Labour in the last general election believe that Mililand is suitable to be prime minister, compared to 51% a month ago.
Of those surveyed, 45% of Labour voters said they think he should step down, while 42% said he is not fit to lead the country.
An Opinium/Observer poll also found that for the first time, almost half of Labour voters (49%) approve of Miliband's leadership. However, the party is on 32%, still three points ahead of the Conservatives.
A spokesperson for Miliband refuted the reports of the potential challenge to his leadership, telling Sky News that the claims are "ludicrous".
"The Observer has got three unnamed people talking about 20 unnamed people, and this is the same paper that complained when the BBC ran a similar story based on two unnamed people," the spokesperson said. "It is ludicrously bad journalism."