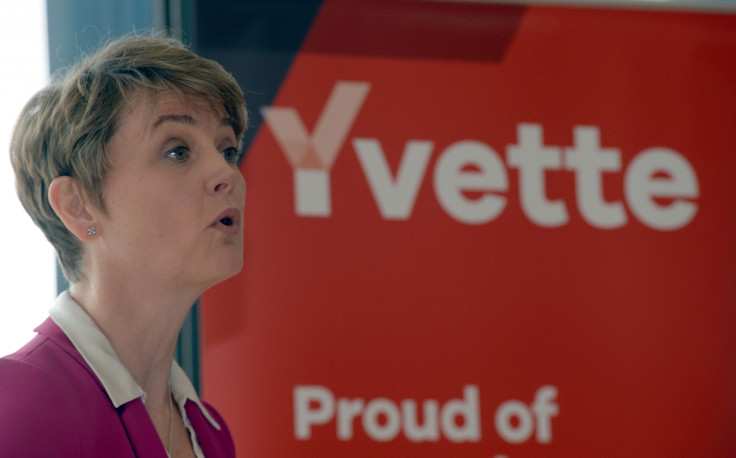 Yvette Cooper has denied that she was approached by Peter Mandelson in a bid to discredit the Labour leadership contest and stop Jeremy Corbyn from winning the race. The former work and pensions secretary said the influential peer had not spoken to her after it was alleged that Mandelson had asked three of the leadership hopefuls to drop out of the contest.
But Cooper did reveal this morning (17 August) that there was "some view" in the party that the race should be stopped because of a surge of supporters signing up to vote in the election. "I've not discussed this with Peter Mandelson, I gather there was some view that maybe the whole process should be stopped because so many people were joining at the last minute. I don't think that's right, I think it's a good thing that people are joining the party," she told BBC Radio 4's Today Programme.
The comments come after The Daily Telegraph claimed Mandelson , an architect of New Labour, had hatched a "secret plot" to scupper Corbyn's chances of succeeding Ed Miliband and dragging the party to the left. The former business secretary had apparently asked Cooper, Andy Burnham and Liz Kendall to pull out of the race.
Other reports this morning have claimed that Cooper was approached by members of Kendall's campaign in a bid to get both female candidates to resign from the contest and back Burnham in bid to stop Corbyn. But a spokesperson for Cooper told IBTimes UK that the stories are "100% not true". Kendall's camp had not responded to the Mandelson "plot" allegations or the resignation approach claims at the time of publication.
The "drop out" reports come as Labour supporters begin voting in the leadership contest after the party sent out ballot papers on 14 August. Labour said more than 610,000 people have signed up to vote in the election, including 189,703 affiliated supporters, 121,295 registered supporters and 299,755 members.
Corbyn remains the frontrunner in the race after a revised YouGov poll, which questioned more than 1,000 Labour supporters and was commissioned by The Times, gave the socialist a 37-point lead over Burnham (57% vs 20%, respectively). The survey also put Cooper on 16% and Kendall on just 7% based on first-preference votes.
Burnham has today (17 August) claimed that he is the only leadership candidate that can stop Corbyn from winning and promised to bring the party together if he succeeds Miliband on 12 September. This speech comes after Gordon Brown cryptically attacked Corbyn over the weekend.
The former prime minister told a London audience on 16 August that Labour must become "credible" and "electable" again. The Scotsman was the latest Labour grandee to intervene in the leadership race after Tony Blair and Alan Johnson, the former home secretary, came out against Corbyn.