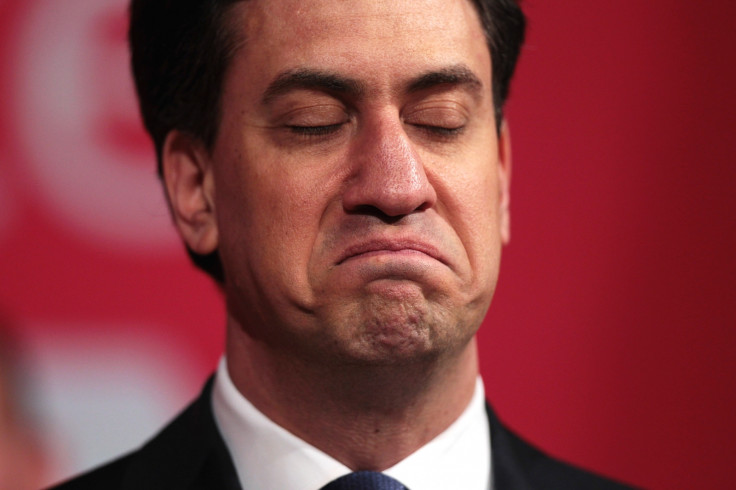 Labour's pollster claims opinion polls throughout the election campaign were deceiving and "showed a much more favourable position for Labour than we were finding in our internal data".
James Morris, who worked for Labour from when Ed Miliband was elected leader in 2010 until the election last week, told BBC Newsnight on 11 May that while "the lead in the public polls suggested Labour had got past the issues that sunk the party in 2010 - its record on the economy and immigration - we knew we had much more work to do and were still dogged by a loss of trust".
Morris, a partner at Greenberg Quinlan Rosner Research, added: "From January 2011 to spring 2013, Labour's average vote share in the public polls rarely dropped out of the low 40s. We consistently had it around seven points lower."
He continued: "While the public polls had Labour ahead until the spring of this year, in our polls cross-over [when the Tories overtook them] came right after conference season in 2014. A four-point Labour lead in early September turned into a tie in October, followed by small Tory leads prompting the party to put reassurance on fiscal policy and immigration at the heart of the campaign launch."
These polls, which were unpublished and prepared for Labour, suggested that this plan had worked through the opening weeks of the campaign. However, there was a rebound later in the campaign.
Morris said: "As focus groups showed the SNP attacks landing, we had Labour behind in the marginal seats." This was, he said, despite the fact that "a public poll in a similar set of seats at the same time showed a three-point Labour lead".
He added that the good figures in opinion polls for Labour gave it "momentum in the face of a hostile media. Ultimately, however, it proved costly, allowing the campaign to become a referendum on the popularity of a putative Labour-SNP government.
"If Labour had been seen to be a couple of points behind, the scrutiny on the parties would have been more balanced, asking as much about the future of the NHS and living standards as they did about the role of Nicola Sturgeon."