A Labour MP has launched a scathing attack against sections of his own party ahead of David Cameron's promised in/out referendum on the UK's membership of the EU by 2017.
Graham Stringer told IBTimes UK he found it "extraordinary" that the pro-EU party is "signed-up to less and less democracy within the EU and more and more bureaucratic control".
"[Euroscepticism] used to be a fairly common position, where you didn't give away sovereignty and democracy," the Blackley and Broughton MP declared.
"When Labour lost the 1992 general election and Tony Blair was determined to win at all costs, he decided to jettison those policies because he thought they were electorally damaging.
"The [EU issue] was one of the topics of really hot debate in the 1970s and 1980s, now it is almost never debated. When I do go and debate [the subject], I'm appalled at the lack of knowledge.
"There's an extraordinary ignorance in parts of the party because [the debate] has been turned into a non-issue."
Stringer said he would only campaign to stay within the 28-member bloc if there were "completely unforeseeable changes" in Brussels.
The Greater Manchester MP, who was re-elected at the election with an increased majority, also warned Ukip had become a threat to Labour in the north of England.
He said: "There were only two issues on the doorstep during the election campaign and that was immigration and the leader [Ed Miliband], who Labour voters weren't particularly enamoured with."
'Don't put Farage in charge'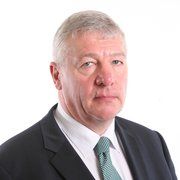 The election saw Nigel Farage's party drum-up almost four million voters across the UK. But Stringer stressed the Eurosceptic firebrand is the wrong man to lead the "Out" operation.
"It would be disastrous for the campaign if [Farage] was in the leadership. It needs to either be a distinguished elder statesman, who has been a politician, or someone whose main business is not to get elected," the Labour MP argued.
The backbencher's comments come after two influential business bodies threw their support behind the "In" campaign.
The Confederation of British Industry (CBI) urged firms to "speak out early" ahead of the historic vote and the Institute of Directors (IoD) told IBTimes UK that a "Brexit" would be "disastrous".
But the "Out" group also received substantial earlier in May after the chairman of JCB backed a UK withdrawal from the EU. Lord Bamford, a Tory peer, argued Britain would be able to make the move because of its strong economy.
David Cameron, who is expected to campaign for an "In" vote, will table his EU referendum bill a day after the Queen's Speech on 28 May.
The Conservatives could split on the issue since some of the party's backbenchers are staunch Eurosceptics. But it is extremely likely that Cameron will allow his "Out" MPs to campaign freely and openly ahead of the referendum.