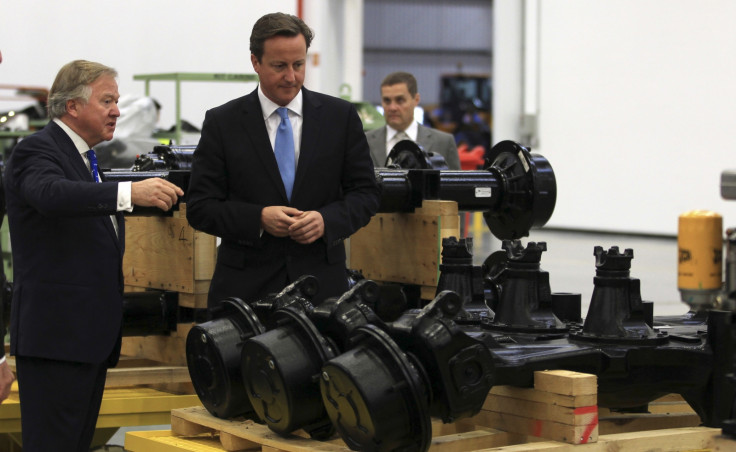 The boss of construction giant JCB has backed calls for the UK to leave the EU ahead of a historic referendum on the issue.
Lord Bamford, the chairman of the Staffordshire based firm, argued that Britain's exit from the 28-member bloc could be achieved "peacefully and sensibly".
"We are the fifth or sixth largest economy in the world. We could exist on our own - peacefully and sensibly," the businessman told the BBC.
The Tory peer, whose family have given millions to David Cameron's party, made the comments ahead of a planned vote on the UK's membership of the EU by the end of 2017.
But the newly re-elected prime minister had said he will push for reforms in Brussels before campaigning to keep the UK in the EU. It is not yet clear what specific concessions the Tory leader wants from the EU but he has previously opposed a European Army and the UK signing up to the Euro.
Cameron, who secured a shock victory at the general election, commands a slim majority of Conservative MPs in the House of Commons.
The numbers mean the prime minister is vulnerable to backbench rebellions, where rebel Tory MPs can vote the government down and leave Cameron red faced.
The UK's membership of the EU is a contentious issue for the party and Eurosceptic Conservatives are expected to press the prime minister on the matter.
But David Davis, a backbencher and former Europe minister, argued over the weekend that Cameron is unlikely to face a re-run of the rebellions that blighted Sir John Major's premiership in the 1990s.
"We have done it before and we know what it feels like. People have got the option of talking to [Cameron] more than before and if they don't like the outcome, they can actually campaign against it in the referendum," the Eurosceptic told the BBC's Andrew Marr show.
Cameron will not face considerable opposition from an insurgent Ukip in parliament. The purple party threatened to split the right apart after it won the European Parliamentary elections last year.
But Nigel Farage's party were only able to secure one seat in the House of Commons at the general election after Douglas Carswell was re-elected as the MP for Clacton.
The result set the Eurosceptics back and eventually triggered bitter infighting between senior Ukip members after Farage's resignation was not accepted by the party's national executive.
However, the Ukip leader is expected to play a pivotal role in the Brexit campaign ahead of the referendum.