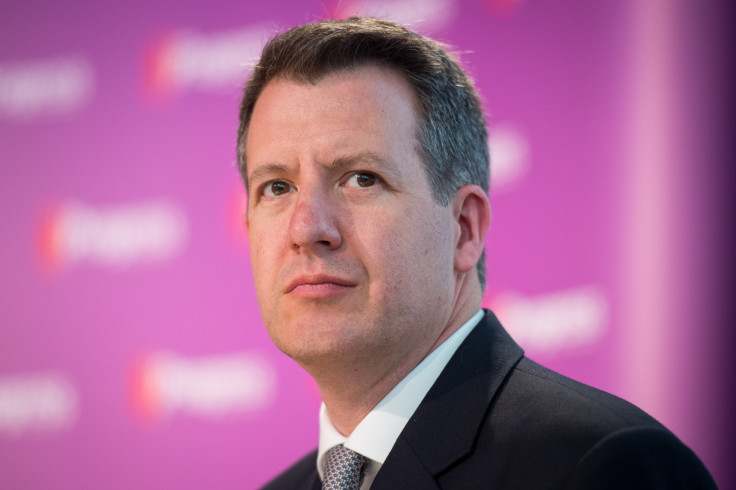 A new war of words has broken out in Labour's ranks after the party's former shadow chancellor launched a thinly veiled attack against Jeremy Corbyn's leadership. Nottingham East MP Chris Leslie argued Labour should move out of "protest mode" and look more like an alternative government, with just weeks to go before the 5 May elections.
Leslie, who backed Yvette Cooper during Labour's leadership election, also told Sky News' Murnaghan show that his party should be further ahead in the opinion polls in the wake of the Panama Papers leak, Tata Steel crisis and the junior doctors' dispute.
"I've never known a period of time when the Conservative Party have been in such disarray, devouring itself with resignations and when you look at rebellions on the Conservative benches on education, on all sorts of things, we should be 10, 15 points ahead in the polls," he said .
Leslie added: "I think if you look back to where Ed Miliband was after 2011, which is the sort of equivalent period, we had eight, nine, 10% opinion poll lead. Today, we're five points behind."
But a senior Labour source hit back and branded Leslie a "nonentity". The source told IBTimes UK: "No one really cares what Chris Leslie says to be honest, he's a bit of a nonentity."
The verbal joust is the latest flare-up between the left and right wing of Labour, following Corbyn's surprise election last September. The 5 May elections will be the Labour leader's biggest electoral test to date, with votes set to be cast for the next Mayor of London, the Scottish Parliament, the Welsh Assembly, councils across England and Wales as well as Police and Crime Commissioners.
Labour's Sadiq Khan is expected to beat Conservative candidate Zac Goldsmith and succeed Boris Johnson in City Hall. But the latest national opinion poll from ComRes, for the Sunday Mirror and Independent on Sunday, put the Tories five points ahead of Labour.
The online survey, of more than 2,000 people between 13 and 14 April, put the Conservatives on 35% and Labour on 30%, with Ukip on 16% and the Liberal Democrats on 8%.
Labour are also trailing in the Holyrood Elections, with the Scottish National Party (SNP) on 50% and Kezia Dugdale's party on 21% — just two points ahead of the Scottish Conservatives, according to the latest YouGov poll. Chris Leslie had not responded to a request for comment from IBTimes UK at the time of publication.