The world's biggest-selling automaker, Toyota Motor Corp has been forced to suspend much of its production at plants across Japan after earthquakes in the country's south led to shortages of parts. Other manufacturers have also extended stoppages due to damages to their factories.
Two earthquakes hit southern Japan on 14 April and 16 April, killing at least 41 people. The first quake hit the Kyushu Island on 14 April leaving 1,000 people injured and 11 still missing. This was followed by another quake that rocked Kumamoto on 16 April.
News agency Reuters noted that the earthquakes highlighted the vulnerability of Japanese companies to supply chain disruptions caused by natural disasters as well as the 'just in time' philosophy pioneered by Toyota and followed by many others in the manufacturing industry.
Japanese companies had made some changes to address this problem after the 2011 earthquake and tsunami which led to a nuclear disaster and caused nearly 20,000 deaths, affected the output of manufacturing companies. The news agency said that the way the companies deal with the impact of the latest quakes will show how effective the new changes are.
Both Toyota and Nissan have developed supply chain databases since 2011 which offer a detailed view of their supplier base. This allows the companies to see how their supply chains may be disrupted during emergencies.
Toyota said it is suspending operations in stages at most of its vehicle assembly plants across the country for around a week starting from 18 April due to difficulties in sourcing parts from some of its suppliers, including affiliate Aisin Seiki.
Aisin Seiki, whose plants in Kumamoto sustained damage, said it would shift production affected by its plants in the quake-affected city to other facilities at home and abroad. The parts made at the affected plants include sun-roofs, door handles, semi-conductors and other products.
"If there's a part we make in Kumamoto which is identical to a part we make at the Aisin headquarters in Aichi [in central Japan], we'll shift production there," a company spokesman said. Aisin Seiki said that it had stuck to the 'just in time' system and had not built up big inventories. Instead, it had robust plans to shift production elsewhere when necessary.
"As a Toyota-affiliated company, we don't hold significant inventory. So as a rule, we wouldn't have been holding inventories to last, say, one week or a month," he told Reuters.
Honda Motor Co. has said that it would keep production at its motorcycle plant near Kumamoto through to 22 April. The company said it was extending its stoppage at the plant which is about 25km (15.53m) from Kumamoto to allow it to check for damage.
It said production at its other plants across the country will continue as normal from 18 April. Nissan Motor Co has said it will resume operations at its plants north of the epicentre from 18 April.
Sony's image sensor plant also suspended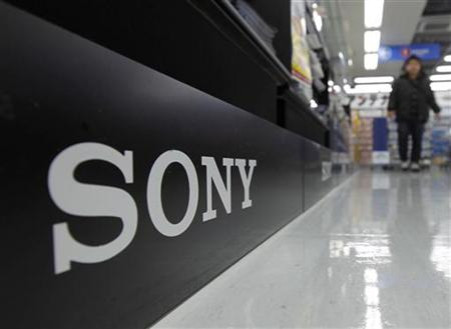 Electronics giant Sony Corp on the other hand has said that production remains in suspension at its image sensor plant in Kumamoto as the company assessed structural and equipment damage, The company however said that it had resumed full operations at its plants in nearby Nagasaki and Oita, which also produces the sensors. The sensors are used in smartphone cameras, including Apple Inc.'s iPhones.
Renesas Electronics Corp, a semiconductor manufacturer confirmed that it had sustained damage to some equipment at its plant in Kumamoto which produces micro-controller chips for automobiles. It had already suspended operations after the first earthquake. The chipmaker said it would assess damage at its entire facility before deciding when to resume production.
The company which suffered significant damage at its plants in northeastern Japan following the 2011 earthquake had previously opted not to stock extra inventory for risk management purposes. However, it has started to standardise more parts across various models to enable in-house production at alternative plants during emergencies.