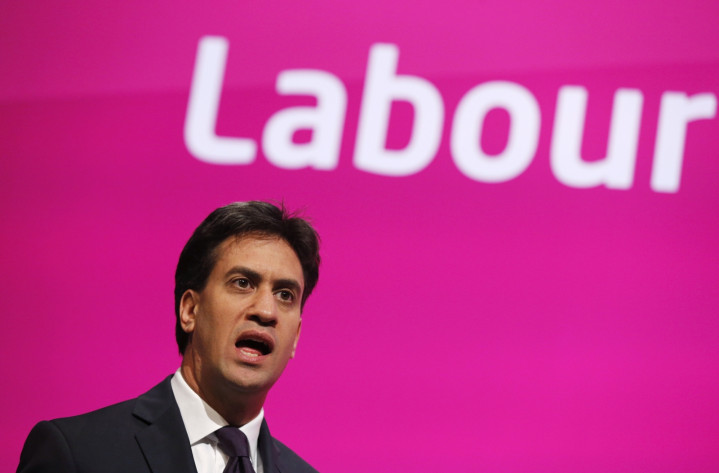 A Labour MP has been given "no feedback" from his party's front bench on his plan to end "exploitative" zero-hours contracts despite Ed Miliband's attack on Sports Direct for using the controversial employment agreements.
Gateshead MP Ian Mearns told IBTimes UK that his private members' bill to limit the length of zero-hours contracts and outlaw exclusivity clauses – which prevent workers from being employed by another company – had not received any feedback from the Labour leader or the Shadow Business Secretary, Chuka Umunna.
"The frontbench team are aware that my bill has been drafted – I'm sure that they have had sight of it – and I have had no negative or positive feedback from them," Mearns said.
"Having said that, we were in a mini-recess last week and I would anticipate that I will have discussions with people from the front bench this week."
Mearns' private members' bill is set for its second reading in the House of Commons on 21 November.
The proposed legislation does not outlaw zero-hours contracts, but it would limit the employment agreements to around a month.
"The bill looks to give some sort of job security to people after a relatively short period of time when they've been employed on a zero-hours contract," Mearns said.
"After about a month, as long as it's not seasonal work, you would be expecting employers to regularise their hours of work and to have an expectation for employees to be offered a regular menu of work."
However, without government or strong party support, private members' bills are rarely passed into law.
A Labour source told IBTimes UK that the party's shadow government was looking into Mearns' bill ahead of Friday.
"We completely support using a private members' bill to press the government on this issue, which we have campaigned on. It's just whether the wording of the bill reflects what we have done," the source said.
"If Labour MPs are in Westminster for the second reading of the bill, then people are welcome to back Mearns' proposal."
Zero-hours contracts have become a hot political topic in the UK and Miliband has promised that a Labour government would ban the "exploitative" use of them.
The Labour leader attacked retailer Sports Direct for using the contracts and alleged that the company was a "terrible place to work".
"Zero-hours contracts are the way Sports Direct employs the vast majority of its workforce – 17,000 out of its 20,000 workers," Miliband said.
"These Victorian practices, the epidemic of zero-hours contracts that we see at Sports Direct, have no place in the 21st Century."
A spokesman for Sports Direct said: "The company will continue the process of reviewing, updating and improving our core employment documents and procedures across our entire business beyond its existing compliant framework."
The Office for National Statistics (ONS) said that there were 1.4 million zero-hours contracts in the UK in late 2013.
The Chartered Institute of Personnel and Development (CIPD) has argued that the contracts have been unfairly "demonised" and that some employees welcome the flexibility.
A 2013 survey from the HR body found that 65% of zero-hours workers said they are satisfied with their work–life balance compared with 58% of employees not signed up to one of controversial contracts.
The Business Secretary Vince Cable has said that the UK government plans to crackdown on companies that "abuse" zero-hours contracts by banning exclusivity clauses.
Miliband's office had not responded to a request for comment at the time of publication.