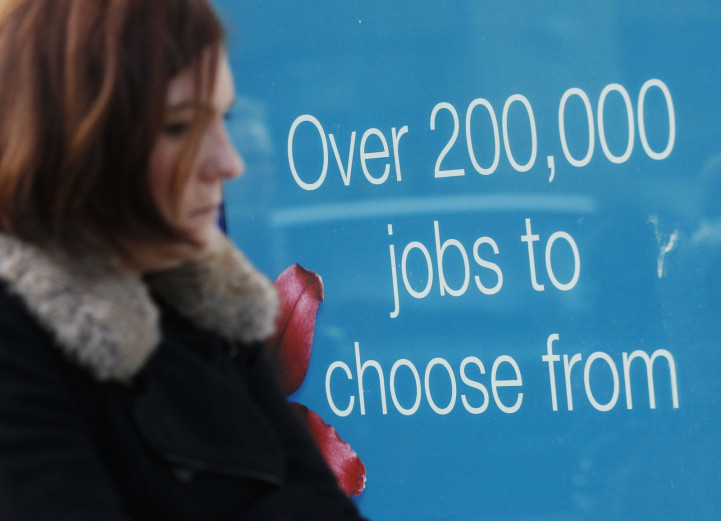 Scotland's unemployment rate dropped to 6% in the three months to July, according to official figures.
The data means Scotland has a lower joblessness rate than the UK average of 6.2% – its lowest level since 2008.
The Office for National Statistics said the number of people out of work in Britain fell by 146,000 between May and July to 2.2 million.
The drop means the country's total jobless rate fell from 6.4% in the three months to June.
The ONS also revealed that the South East had the lowest unemployment rate at 4.4% in the three months to July and the North East had the highest rate at 9.9%.
The figures come as voters take to the polls in the Scottish independence referendum.
The Chancellor George Osborne welcomed the news and claimed the figures marked another step towards "full employment".
"But still much more to do," Osborne said, adding that the government "will set out further plans this autumn."
He added: "Unemployment in Scotland is down to 6% - below UK average. Scotland is doing well as part of UK."
Zero-hours contracts
Controversial zero-hours contracts, which enable employers to hire employees without guaranteeing them any work, have been a debating point ahead of the historic vote.
The ONS said that there were 1.4 million zero-hours contracts in use in late 2013.
The UK government plans to ban exclusivity clauses, where employees cannot work for more than one employer, in the employment agreements.
But the Chartered Institute of Personnel and Development argued that zero-hours contracts have been "unfairly demonised".
The HR organisation, which surveyed more than 2,500 people in 2013, found that those the controversial agreements were just as satisfied with their job as the average UK employee (60% vs 59%, respectively).
"Our research shows that the majority of people employed on these contracts are satisfied with their jobs," said Peter Cheese, chief executive of the CIPD.
"However, we also recognise that there is a need to improve poor practice in the use of zero hours contracts, for example the lack of notice many zero-hours staff receive when work is cancelled.
"If this is unavoidable then employers should at least provide some level of compensation."