Labour MP Simon Danczuk claims north London elites 'almost hijacked' party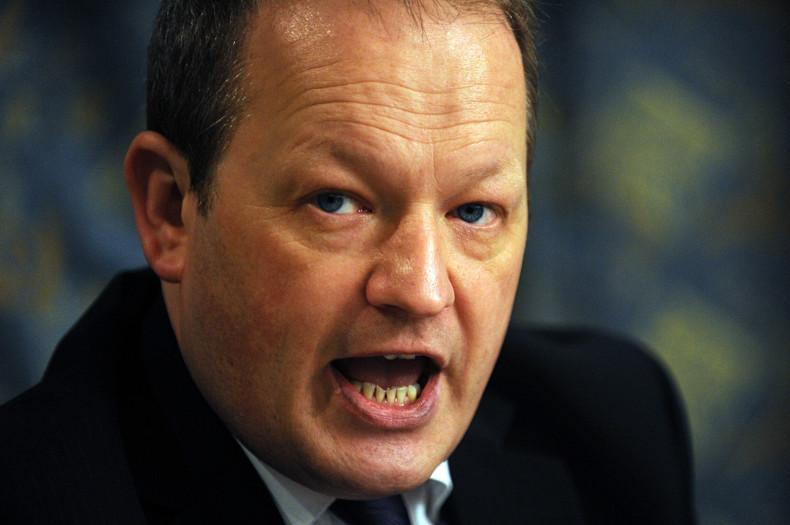 Simon Danczuk has launched a scathing attack against the top of his own party by claiming that north London elites have almost "hijacked" Labour.
"I do think the party has almost been hijacked by what I've described previously as a north London liberal elite. It's just so disconnected," he argued.
The Rochdale MP also claimed that the public think Ed Miliband is unpopular and that his constituents think he is more of a "toff" than Etonian Prime Minister David Cameron.
"Any Labour politician that says to you they knock on a door and Ed Miliband is popular are telling lies. They're just telling lies. It's just not true," Danczuk said.
"I spend four hours knocking on doors on a Sunday – they [constituents] say things like 'you're doing an alright job as MP but I don't want Miliband as prime minister, so I won't vote for you.' So it'll cost me votes."
He added: "If we're having a straight conversation about this, he [Miliband] has an image of being more of a toff than David Cameron. That's how the public see it."
Danczuk, who has held his Lancashire seat since 2010 with a majority of just 889, also told the New Statesman that Labour would "continue to face decline" if the party did not "realign themselves" after the general election.
"If they [Labour] don't start thinking afresh about how they approach politics and how they involve people at a community level... then I think we've got a real problem," he said.
Danczuk, 48, fuelled rumours last year that he was set to defect to Ukip after he was photographed having a pint with Nigel Farage.
But the north-west MP told The Sun that there was "no chance" he would join the Eurosceptic party.
"Nigel and I met for a few pints to talk about politics. We had a very detailed conversation about a whole range of things — Europe and immigration through to the general election and beyond," he said.
But his latest comments will be an unwanted distraction for Miliband and Labour's shadow cabinet with 44 days to go before May's vote.
The latest poll from YouGov, which was conducted between 19 and 20 March, found that Labour had a two-point lead (33% vs 35%) over the Tories, with the Liberal Democrats on 8%, Ukip on 14% and the Greens on 5%.