Nigel Farage wants wealthy people to pay for private healthcare to relieve the burden on the NHS.
The Ukip leader said the health service remained "one of the best in the world" when it came to treating to treating acute illnesses but that it was failing on diagnostics.
Speaking on LBC's "Phone Farage", the South Thanet candidate said the richest in society could do their bit to ease the pressure on the NHS by going private.
"The richest 5-7% of this country can afford private healthcare," Farage said.
"[To persuade them] I would just say, if you can afford it, take out private healthcare. You would be helping the whole country."
Asked if he wanted a greater private sector hand in the health service, Farage admitted there needed to be changes but the NHS should remain "free at the point of delivery, but better".
Since Labour came to power in 1997, he said, there had been increasing privatisation in the NHS but it had not always worked.
He pointed to failed PFI contracts, the "shiny new hospitals" that came with a £300bn [$442bn] bill and outsourcing as signs privatisation "had not been a success".
In his autobiography, The Purple Revolution, Farage criticised the NHS for failing to spot a tumour on his testicle. He said that today he still valued the service.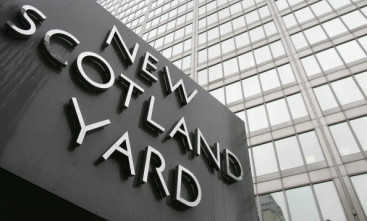 Policing
The heightened security threat to the UK meant policing and security spending should be increased, according to Farage.
The government slashed the police budget by around 26% since it came to power in 2010, losing 35,000 officers.
Sir Hugh Orde, the outgoing president of the Association of Chief Police Officers, said earlier this month there were no longer the resources to properly protect the public.
Farage told LBC listeners that cuts to the police force had left morale "incredibly low".
"There are some that think front line policing does not matter, it does not really work. That stretches credibility. When I speak to senior police officers off the record they say that, actually, the job of policing, of apprehending people, charging people, is so bureaucratic that more time is spent filling out forms than arresting people.
"My own view is that the threat to this country from extremists and people who could potentially ruin things is so great that policing and security services is something we are going to have to invest more money in."