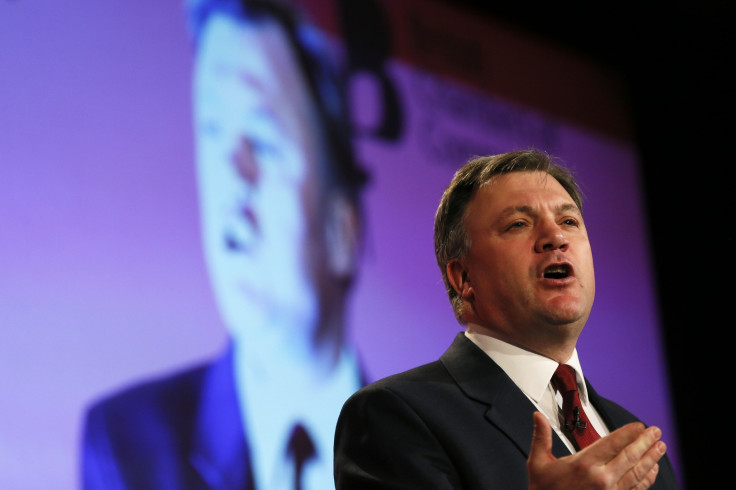 The UK should not "flirt" with a "disastrous" exit from the European Union (EU) as such a move would the biggest risk to Britain's economy in the next decade, according to Ed Balls.
The shadow chancellor, speaking at the British Chambers of Commerce Annual Conference, said he rejected the "Luddite view" of those who want the UK to leave the EU and argued Britain can only succeed as an "open trading nation".
"That is why Ed Miliband and I are clear that to walk away from Europe - our biggest trading market - would be a disaster for Britain," Balls said.
"But it would be really foolish to assume that public support for that vision of an open, trading Britain in the EU is strong or secure."
He added: "Britain must lead the debate for reform in the EU. Banging the table for change and for the EU to work better for Britain.
"But not flirting with exit and putting party interest above the national economic interest."
The shadow chancellor also warned the possibility of a referendum on the UK's membership of the EU "only adds to the uncertainty and risk for British businesses".
But a poll from YouGov for pressure group Business for Britain found 66% of industry leaders want a vote on the UK's membership of the EU.
In contrast, only 26% of businesses people surveyed were against a vote on the UK's membership of the EU.
"The polls are clear, business backs an EU referendum as firms know it is the only way to secure a new, more competitive deal with the EU," said Matthew Elliott, chief executive of Business for Britain.
"Those who claim to want changes but oppose the only way to ensure them are doing little more than paying lip service to the idea of reform.
"Labour's opposition to a referendum might give it a good soundbite but it also reveals the party is scared of voters and ignorant to what business really wants."
The comments come with less than 100 days to go before the general election and after a boss of Boots claimed a Labour government would be a "catastrophe".
Prime Minister David Cameron has pledged a Tory government will hold an In/Out referendum on the UK's membership of the EU in 2017, as the Conservatives face increasing pressure from Nigel Farage and Ukip.