Sir Bernard Hogan-Howe, Britain's most senior police officer, has announced he is to retire as Metropolitan Police Commissioner after five years. Hogan-Howe announced he will step down from his role in February 2017 to allow the Home Secretary Amber Rudd and Mayor of London Sadiq Khan time to appoint a successor.
Announcing the decision, Hogan-Howe, 58, said: "I am so proud of the remarkable men and women who serve Londoners as police officers and staff and make this such a safe place for people to live, work or visit.
"I want to thank all of them for what they do, and the risks they take each day to protect the public.
"I want to thank all the partners we work with in government, in City Hall and across London. And I want to thank the public for the support they show the Met, and have shown me personally, as we do our difficult jobs."
He added: "I came into this job determined to fight crime and make the MPS the best, most professional police service. I wish my successor well as they take on this amazing responsibility.
"It has been a great privilege to be the Met's Commissioner. I have loved my time in the role and I have loved being a police officer It's the most rewarding of jobs to protect good people and lock up the bad guys."
Hogan-Howe was first appointed Met Police Commissioner in September 2011, shortly after the London summer riots. He led the police repose to the riots, resulting in criminal convictions for those who caused criminal damage.
Other significant challenges included ensuring the London 2012 Olympics passed off safely and increasing the number of firearms officers in London in response to the number of terror attacks across Western Europe.
The Met Police said in a statement: "Throughout his period as Commissioner, London has faced an evolving threat from international terrorism. Conflicts in Syria and Iraq have created fears of a new generation of people being radicalised, intent on bringing violence to Western cities.
"The murder of soldier Lee Rigby in 2013 made that threat a reality. His attackers were stopped by firearms officers from the Met and later convicted and sentenced to life in prison."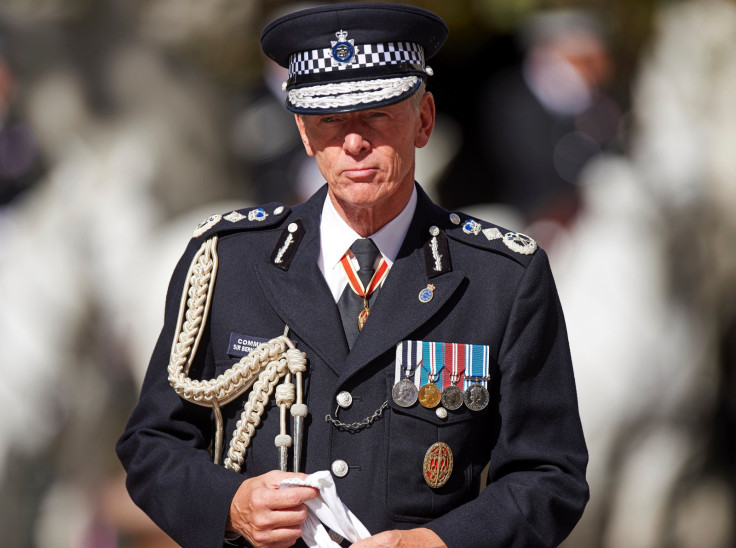 London Mayor pays tribute
Paying tribute to Hogan-Howe following his announcement, London Mayor Khan said: "I would like to thank Bernard for his years of service and dedication to keeping Londoners safe – I have enjoyed working closely together with him over the past five months.
"Bernard oversaw the excellent policing of the 2012 Olympic Games and has taken big steps towards making our police service more representative of London.
"I will work closely with the Home Secretary to ensure we find the best possible candidate to appoint as the new Commissioner, so that we can continue to keep Londoners safe."
Rudd added: "I want to thank Sir Bernard Hogan-Howe for the leadership he has shown as commissioner, and his work to keep the communities of London safe and the United Kingdom secure against the backdrop of a heightened terror threat.
"Sir Bernard has had a long and distinguished career as a determined crimefighter and an inspirational senior officer. He has shown remarkable and consistent dedication to public service. Among his many achievements in London was the delivery of a safe and successful 2012 Olympics. I am grateful to Sir Bernard for his dedication and support, and look forward to working closely with him until his retirement next year."
Sir Bernard Hogan-Howe
1979 - Began police career in South Yorkshire Police force, rising to District Commander of Doncaster West
1997 - Appointed Assistant Chief Constable of Merseyside Police
2001 - Transferred to the Metropolitan Police as Assistant Commissioner for personnel
2005 - Reappointed to Merseyside Police as Chief Constable
2009 - Served as one of Her Majesty's Inspectors of Constabulary
2011 - Appointed Met Police Commissioner