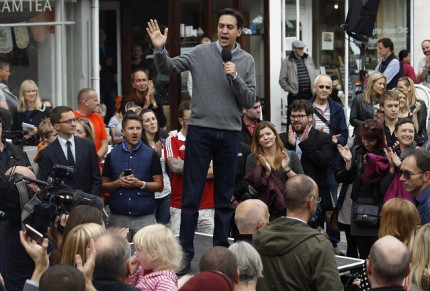 Prime Minister David Cameron seems set to accept Syrian refugees into Britain in what is already being chalked up as a quiet victory for Labour leader Ed Miliband's new "Mr Nice Guy" approach.
Downing Street has confirmed Cameron is "open minded" about receiving refugees if a "compelling case" is made. Both Miliband and Liberal Democrat deputy prime minister Nick Clegg have been pressing for the policy.
And now, with Labour leading a Commons debate on the issue next week, it seems certain the prime minister will agree to the move rather than risk being defeated by a combination of Labour and Liberal Democrat votes.
While Clegg will undoubtedly claim credit for the change of policy, Miliband's team will point to the recent session of Prime Minister's Question Time in which Miliband calmly pressed Cameron on the issue.
It was just the latest example of the Labour leader's new approach to political combat, and question time in particular, that started at the beginning of the year.
Aides insist Miliband believes voters are fed up with the old-style, name-calling, "Punch and Judy" approach to politics and is eager to change it. They believe the public will warm to Miliband because of his more inclusive, reasonable and grown-up tone.
It was on full display this week when he urged Cameron to accept Syrian refugees. He "paid tribute" to the prime minister's approach to the issue, claimed they were edging towards agreement and welcomed Cameron's "reasonable tone".
For his part, Cameron said he did not think there was a disagreement between them and that he was happy to look again at the UK's role in offering refugees a home.
But this is not simply a tactical switch for Miliband. It is clear that the new approach is much closer to the Labour leader's natural character and is in stark contrast to the cool, lofty image radiated by Cameron.
There are reports that Miliband regularly chats to Tory MPs, sends them personal letters and texts or compliments them on pieces they have written for newspapers.
Cameron, on the other hand, is routinely accused by his own MPs of ignoring them, presenting a detached, unapproachable facade and only ever turning up for a chat in the Commons tea rooms when he needs their support.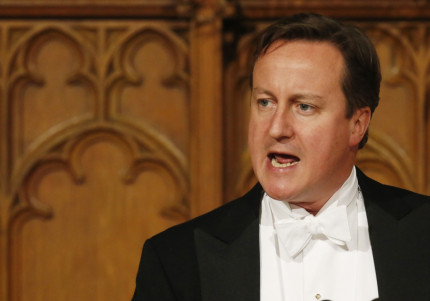 Labour aides believe Miliband is, therefore, playing to his personal strengths which voters will welcome as a breath of fresh air, particularly when compared to Cameron's superior, old Etonian image.
Of course, we have been here before, with successive leaders promising to end the macho, school playground approach to politics. Any number of polls suggest voters hate the current style and women voters in particular are turned off by it.
But previous attempts to cool it have always evaporated. Most recently it was Cameron who came to power stating he wanted to end the Punch and Judy approach – he is now routinely portrayed as a Bullingdon Club Flashman.
The big problem is that, while the public claim it is what they want, they also say they find politics dull. And what backbench MPs want, to keep morale high, is to see their leaders besting their opponents, and the more brutally the better, in what is, after all, a confrontational system of politics in the UK.
It is extremely difficult for political leaders to project themselves beyond that bear-pit forum directly to the public. Ukip leader Nigel Farage is perhaps the best current example of a leader whose "one of us" public image appeals to voters.
But Farage is not having to deal with regular face-to-face clashes with his opponents. When he does he has displayed an ability to be just as Punch and Judy as the rest of them.