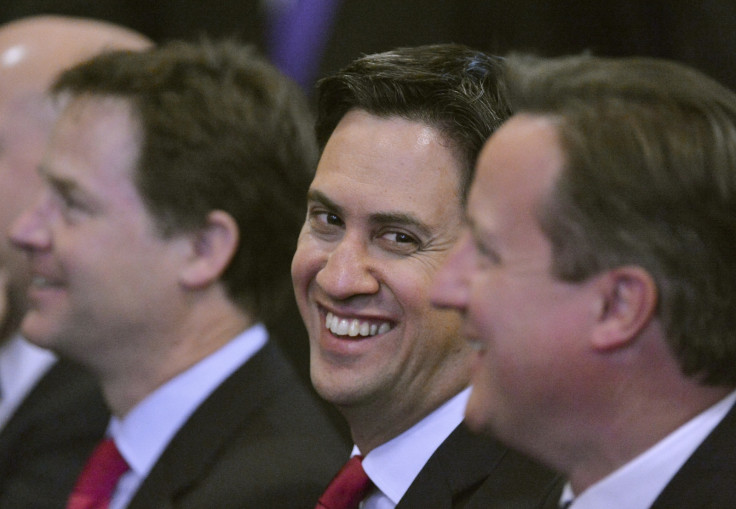 Ed Miliband has been urged to escape the "Westminster bubble" to defeat David Cameron at the 2015 general election, according to Labour's Mayor of Liverpool.
Joe Anderson, who was directly elected in 2012, also warned that his party leader could be advised by people with no life experience.
"That worries me, and that's why the Westminster bubble issue is as relevant to being in opposition as to being in government," he told the Guardian.
"If you lose that connection you become disengaged from reality, from life, you don't get it – that's why the authenticity is lost."
The Mayor of Liverpool also claimed that Labour needed to improve its communication strategy ahead of May.
"I don't think for one minute we've been anywhere near as sharp or as good as we could be at communication," Anderson added.
"The Tories are there to be exposed for a failure to have any real understanding of people's lives, not just working class, but middle class as well. That inability to connect is something we should expose."
The comments will be a blow to Miliband just a day after his party suspended a councillor for sharing a parody of a Tory election poster, doctored to include Nazi death camp Auschwitz.
Nottingham City Councillor Rosemary Healy, who has since deleted the tweet, apologised for retweeting the picture to more than 1,500 of her followers on the social media site.
"Profound apologies for that retweet which was a genuine mistake and would never have been retweeted had I recognised it for what it was," she said.
The parody was a take on the Conservative's original election poster and read "Let's stay on the road to a stronger economy".
The latest opinion poll from YouGov for The Sun, conducted between 6 and 7 January, put Labour one-point ahead of the Conservatives (33% vs 32%).