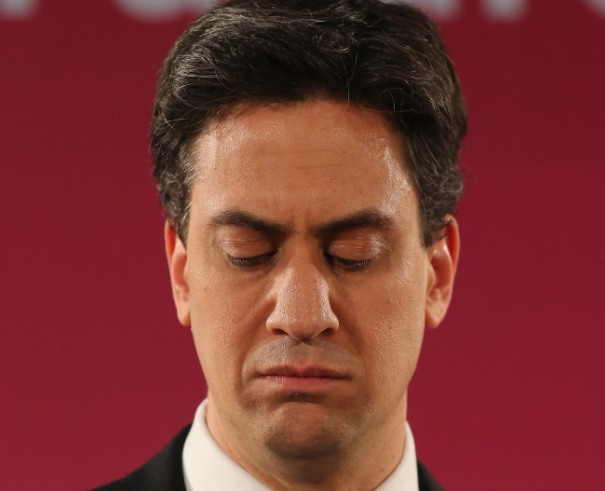 Ed Miliband has been given another social media headache after his party suspended a councillor for sharing a parody of a Tory election poster, doctored to include Nazi death camp Auschwitz.
Nottingham City Councillor Rosemary Healy, who has since deleted the tweet, apologised for retweeting the picture to more than 1,500 of her followers on the social media site.
"Profound apologies for that retweet which was a genuine mistake and would never have been retweeted had I recognised it for what it was," she said.
The parody was a take on the Conservative's original election poster and read "Let's stay on the road to a stronger economy".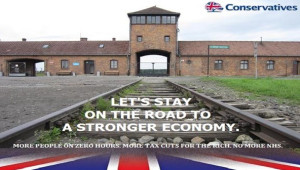 Cllr Georgina Culley, the Conservative group leader on Nottingham City Council, criticised Healy over the message and claimed the poster trivialised the Holocaust.
"This trivialises the horrors of the holocaust and I think Councillor Healy and her party should be ashamed," she told the Right of Centre blog.
"The city council should also act to distance itself from the perpetuation of these tweets, such remarks are offensive and a public representative should know better."
But the creator of the parody poster defended his "satirical" work.
"Please – no more boring discussions about how outraged you are by my satire," Tom Pride said.
"If you don't like it, I promise you I won't make you read it."
The message comes less than two months after Emily Thornberry resigned from her role as Shadow Attorney General for tweeting a picture of a house adorned with three flags of St George and a white van parked on the driveway.
The former Labour front bencher tweeted the message "image from Rochester" during the Rochester and Strood by-election campaign and was subsequently accused of snobbery.