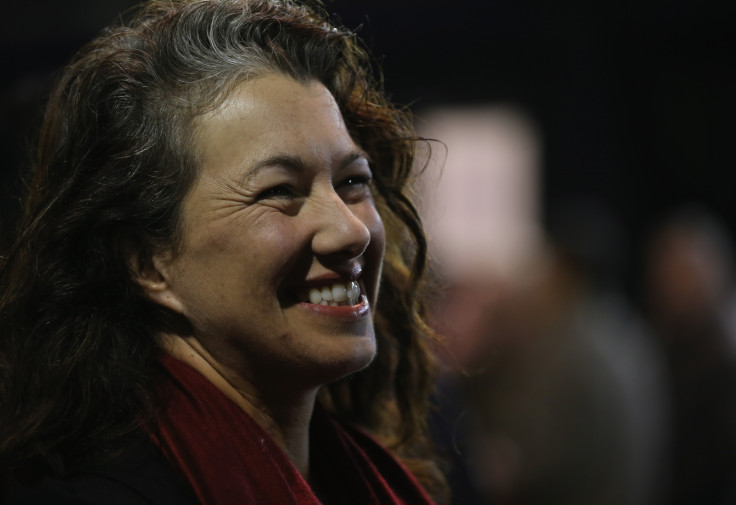 Labour MP Sarah Champion has resigned from the shadow cabinet following controversies over her "poor choice of words" surrounding Asian paedophile gangs.
Champion quit her role as Secretary of State for Woman and Equalities following an article in The Sun, which suggested people were "not addressing" the issue surrounding the ethnicity of child abuse gangs.
The MP for Rotherham, a town in which it was revealed more than 1,400 children were abused by men mainly of Asian origin for several years, wrote how the UK has a "problem with British Pakistani men raping and exploiting white girls".
She added: "There. I said it. Does that make me a racist? Or am I just prepared to call out this horrifying problem for what it is? For too long we have ignored the race of these abusers and, worse, tried to cover it up.
"No more. These people are predators and the common denominator is their ethnic heritage. We have to have grown-up conversations, however unpalatable, or in six months' time we will be having this same scenario all over again."
The article was published in the wake of the conviction of a Muslim grooming gang in Newcastle who abused of around 100 young women and underage girls between 2010 and 2014.
In her resignation letter, Champion wrote: "I apologise for the offence caused by the extremely poor choice of words in The Sun on Friday (11 August).
"I am concerned my continued position in the shadow cabinet would distract from the crucial issues surrounding child protection which I have campaigned on my entire political career."
Champion had earlier attempted to distance herself away from the article, claiming it was edited to such a point that it "not have gone out in my name".
Labour leader Jeremy Corbyn said: "I have accepted Sarah Champion's resignation and thank her for her work in the shadow cabinet. I look forward to working together in future."
In a statement, The Sun said: "Sarah Champion's column, as it appeared on Friday, was approved by her team and her adviser twice contacted us thereafter to say she was 'thrilled' with the piece and it 'looked great'.
"Indeed, her only objection after the article appeared was her belief that her picture byline looked unflattering. Her office submitted five new pictures for further use."