The LAD Bible, one of the most popular websites in the UK, has apologised to the owners of a blog who accused them of benefiting financially from "exploiting the original content of others" after they threatened to sue them for defamation and copyright infringement.
The LAD Bible website, established in May 2012, has amassed millions of fans and followers in a relatively short amount of time thanks to hosting viral photos and videos either submitted by their readers or taken from sites such as Imgur, Reddit, and Tumblr. Recently they have also moved into aggregation of viral news stories such as 'If You Like Your Coffee Black You're More Likely To Be A Psychopath'.
Over the last couple of years, The LAD Bible has grown to become one of the most successful sites in British media, with its official Facebook page attracting more than 10 million fans and a further 1.5m followers on Twitter. According to web analytics site Alexa, The LAD Bible is the 12<sup>th most popular site in the UK, ahead of the Daily Mail, the Guardian, and LinkedIn.
However, the site has also faced accusations of misogyny as a result of their "lad banter" style of humour, as well as criticism for their lack of attribution or credit to original sources when posting images and videos.
On 8 October, Gareth Arnoult wrote a blog post on DDSK entitled 'The LAD Bible are monumental w*****s and not for the reason you think' in which he discusses how the company had his parody Facebook account The Lib Bible deleted because the logo "infringed or otherwise violated their trademark rights".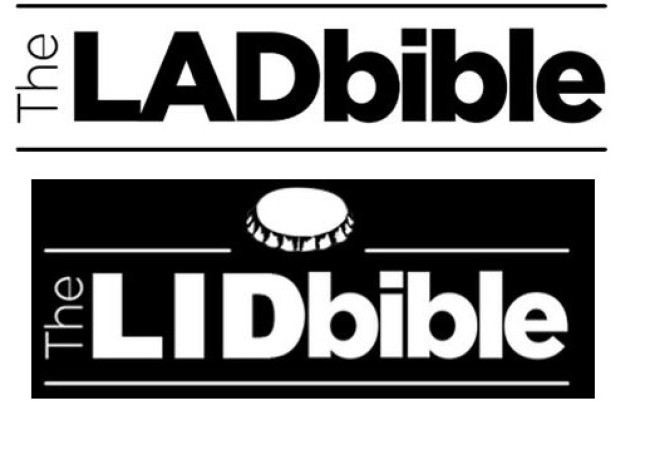 In the post, Arnoult complains that The LAD Bible should not have made the effort to take down his joke account of the brand which featured images of "jam jar lids, bottle caps and, once, an LED" for alleged copyright infringement as the company are known lifting content from elsewhere.
Arnoult used the example of The LAD Bible posting a screengrabbed image of a hoax news story – which he himself wrote - entitled 'Lad sues Nando's for not being 'cheeky' enough' on their Facebook which was shared thousands of times.
He said: "They didn't post a link to the article because that would feed traffic to the original website and that wouldn't benefit them, instead they screenshotted it and posted the headline and first paragraph without bothering to cite the source. That drives shares, increases their reach, encourages page likes and – ultimately – benefits them financially."
He adds: "If I had the gaulle [sic] to run a company which made money from showcasing the works of others without citing them, I would think it a bit rich to complain about anyone infringing my copyright. Especially if it had no negative financial impact on my company, or damage to my brand."
A week later, Arnoult wrote a follow up post called 'The LAD Bible are suing me because I called them w*****s' in which he said he has received a letter from lawyers representing 65Twenty, the publishing company who own LAD Bible, demanding he remove the original post, provide a written apology and disclose the identity of those responsible for creating the page or risk legal action.
The email states: "We are instructed by 65Twenty in relation to the publication you [made] of defamatory material about it by reason of the publication of [the page]... You have further disseminated this illegal material by other forms of social media such as Twitter. This activity is illegal and 65Twenty has rights which it can and will enforce against you."
In an ironic twist, Arnoult's second post went viral with more than 10,000 shares on Facebook alone, resulting in the company announcing it has withdrawn the threat of legal action and issuing an apology to Arnoult.
Mimi Turner, marketing director of The LAD Bible, told IBTimes UK: "The LAD Bible team have been in touch with Gareth and it's very good of him to see the funny side of something that I am sure was very miserable. I've also emailed him to apologise personally." Arnoult told IB Times UK he feels the apology was an attempt by the The LAD Bible "to save face".