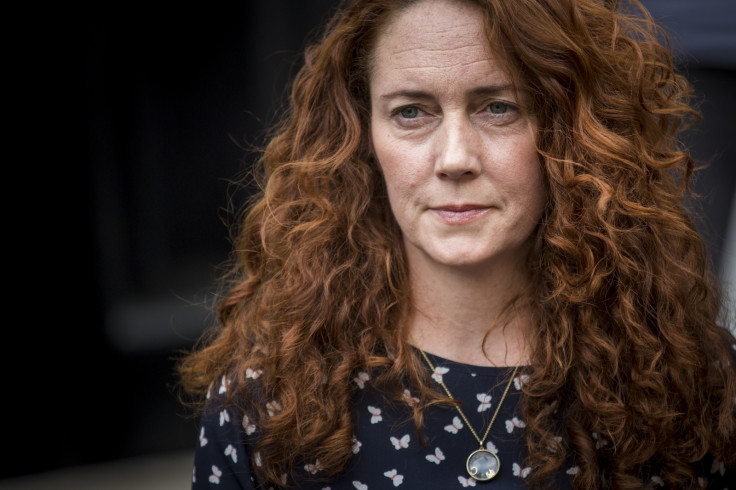 Rebekah Brooks has returned to her role as non-executive director of PA Group, the parent company of the UK's leading news agency Press Association, shortly after she was re-appointed chief executive of News UK.
Brooks resigned from both roles at PA Group and News UK – formerly News International – in the wake of the phone hacking scandal which resulted in the closure of the News Of The World in 2011. In 2014, she was cleared of all charges in the phone hacking trial, along with her husband Charlie, personal assistant Cheryl Carter and former News International director of security Mark Hanna.
Brooks, a former editor of the Sun and NotW, said she is "pleased" to re-join the board at PA Group with immediate effect. She added: "I look forward to working with the rest of the team to further enhance PA's transition as a multi-platform content provider."
Clive Marshall, chief executive at the PA Group, said: "It is a pleasure to welcome back Rebekah Brooks as a non-executive director. Having worked with Rebekah previously, I know her insight and experience will be invaluable in ensuring PA continues to capitalise on new growth opportunities as we further seek to future proof the business and focus on providing multi-platform solutions to our customers."
Shadow culture secretary Chris Bryant – one of the victims of phone hacking by the now-defunct Sunday tabloid – said Rupert Murdoch was sticking "two fingers up to the British public and the thousands of people whose phones were hacked by News International" by re-hiring Brooks.
The day after her return to News UK, Hanna uploaded a video on to YouTube in which he promised to reveal secrets about Murdoch's newspaper empire, which will "shock everybody" and let it be known how "underhanded" Murdoch and Brooks were while running News UK. The claims were dismissed by News UK as an attempt by the company's former head of security to force them to offer an "unreasonable financial settlement".