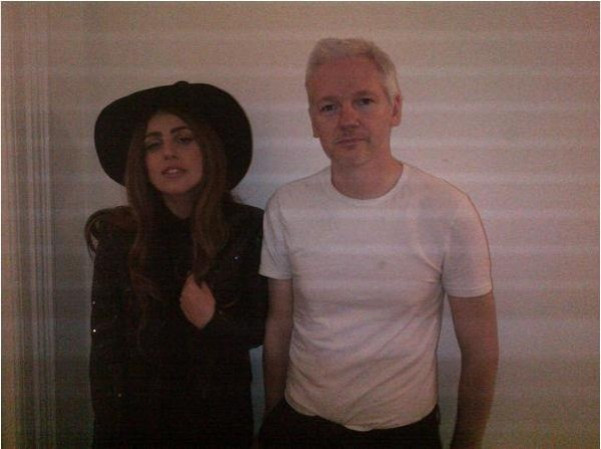 Lady Gaga has given a bit of moral support to WikiLeaks founder Julian Assange by paying him a visit in the London embassy where he is seeking asylum.
Gaga visited the controversial 41-year-old figure for dinner at the Ecuadorian embassy, where he has been holed up since June.
Assange received his guest after she launched her new perfume at Harrods in nearby Knightsbridge.
Many recent pictures of Assange in his refuge show him in talks with lawyers as the extradition battle against him drags on.
The Australian has been living in the embassy to avoid extradition to Sweden on sex charges by claiming political asylum.
He fears he could be moved from Sweden to the US to face trial on charges of theft of hundreds of thousands of diplomatic cables. The sensitive data was published by WikiLeaks, lifting the lid on sensitive relations between countries.