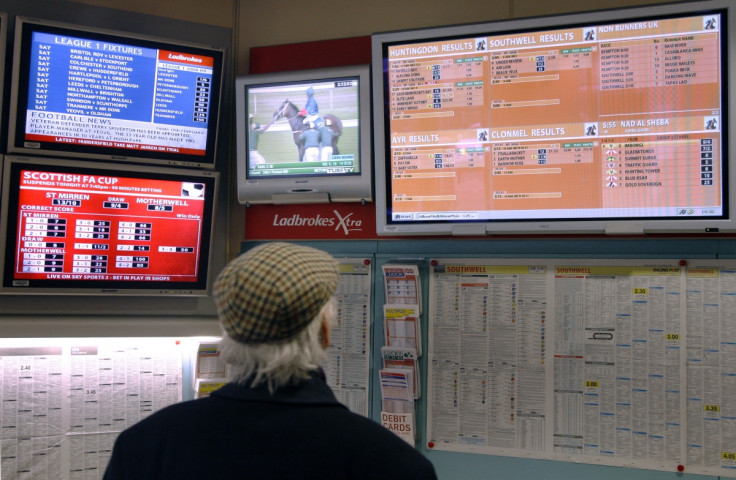 Bookmakers Ladbrokes and Gala Coral Group, which had agreed to merge last summer, will now have to close about 350 to 400 shops to get the go-ahead, the Competition and Markets Authority has said. The UK regulator responsible for preventing anti-competitive activities said it took this decision after considering responses to its provisional findings published in May.
The CMA further explained in a statement that as per its findings, there were 642 local areas where the merger could result in a substantial reduction in competition. It further added that the merger could lead to a worsening of the offer made to customers at both a local and national level.
Martin Cave, chair of the CMA's inquiry further explained, "For these customers, competition comes from the choice of shops in their local area and they would lose out from any reduction of competition and choice. Discounts and offers of free bets to individual customers are 2 of the ways betting shops respond to local competition which could be threatened by the merger."
Hence, to prevent these concerns, both the bookmakers should sell the said number of shops to qualified up-front buyers. Further, the sales of these shops must be approved by the CMA, it said. The regulator added that selling one shop could remedy competition concerns not only in that area but also the concerns in other areas as well because of the overlap in these problematic local areas.
"It is now for the parties to propose a divestment package and one or more suitable purchasers for the CMA to approve," Cave said.
This follows another UK bookmaker, William Hill, receiving a joint merger offer from rival gambling companies 888 Holdings and casino operator Rank Group as recently as on 25 July. While William Hill is the largest UK bookmaker on the basis of outlet count, Ladbrokes and Gala Coral are the second and third largest retail bookmakers, respectively. While Ladbrokes operates around 2,150 shops in the country, Coral operates around 1,850 shops.