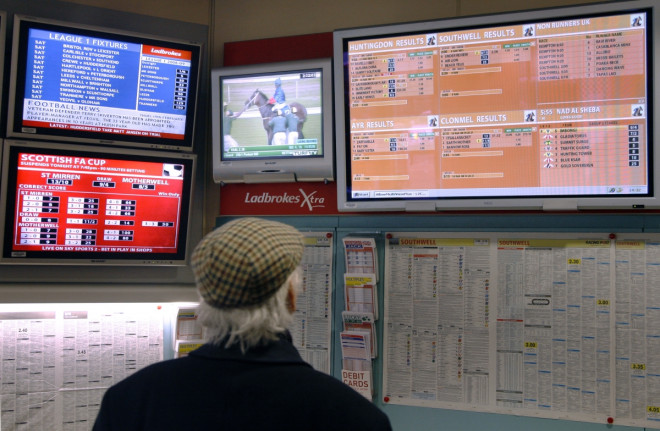 Ladbrokes sales were hit by "heavy losses" on unfavourable football and horse racing results during the first quarter.
The gambling firm reported a 2.3% drop in revenue on the same period a year before. Profit before tax fell 51% over the year to £18.4m.
It also bemoaned the "totally unexpected" hike in machine games duty to 25% in 2015, a move unveiled by Chancellor George Osborne in his budget.
This is a bid to tackle what has been dubbed the "crack cocaine" of gambling – fixed odds betting terminals (FOBTs).
These touchscreen machines feature games such as Roulette and Black Jack. They have been attacked by campaigners for being addictive and targeted at deprived areas rife with problem gambling.
"The unexpected recent tax increases and ongoing uncertainty surrounding regulation are unwelcome," said Richard Glynn, chief executive of Ladbrokes.