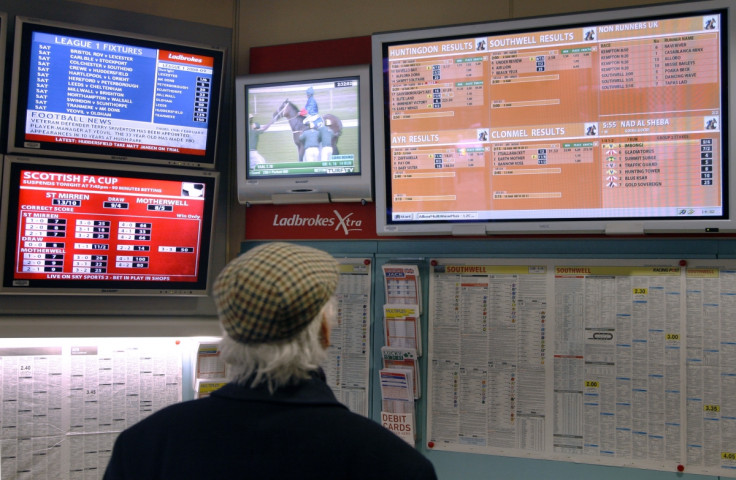 Bookmaking group Ladbrokes posted better-than-expected results in the first six months of its financial year, thanks to good staking and favourable sporting results.
In the six months to 30 June, the FTSE 250-listed group reported a 13.1% year-on-year increase in revenue to £661.8m (€790.6m, $880.7m), while pre-tax profit surged 61.1% year-on-year to £39.8m.
Meanwhile, operating profit rose 34.4% from the corresponding period in the previous year to £52.3m, comfortably beating in-house forecasts.
The bookmaker performed well both in the UK and Europe, with revenue in both markets growing 6.4% and 7.3% respectively to £436.6m and £64.4m. Revenue from Ladbrokes' digital arm, meanwhile, surged 40.9% compared with the corresponding period in 2015.
Ladbrokes added the results were boosted by its investment strategy and by a run of favourable sporting results.
"These strong numbers show customers are responding positively to the new strategy at a time when the sporting gods have generally been on our side and we've enjoyed some helpful bookmaker friendly results," said group chief executive Jim Mullen.
"History would strongly dictate that such a run of results in our favour would see customer staking suffer, but encouragingly these numbers firmly buck that trend and combine strong staking and a good margin."
However, Mullen admitted that the bookmaker, which last month received conditional clearance for its proposed merger with sector peer Gala Coral, was bound to endure a run of customer friendly results that will see margins normalise.
Ladbrokes' chief executive added the group, which increased its football business and grew strongly in Australia over the six-month period, would continue to invest in the foreseeable future.
"We will continue to compete hard on pricing, product and customer services and maintain a relentless focus on meeting and exceeding customer expectations," he explained.
"With the merger on the horizon we recognise there is a lot of hard work still to come, but this is an exciting time for Ladbrokes and we approach the opportunities ahead with a strong sense of confidence."