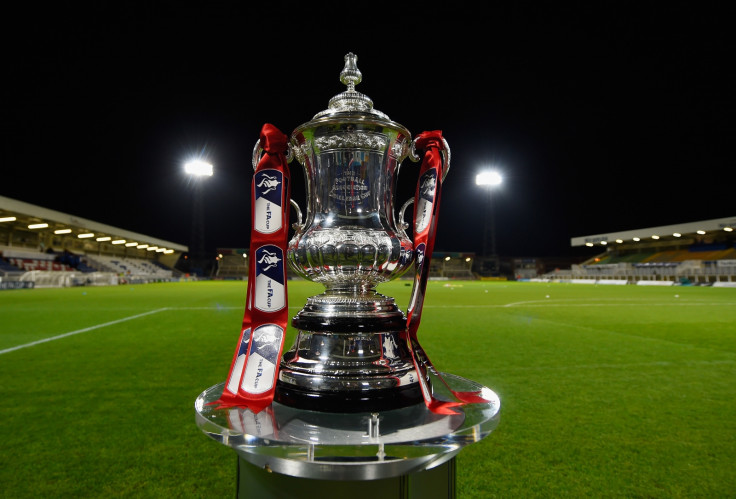 The Football Association confirmed on Friday (3 June) it had signed a long-term agreement with Ladbrokes, which will see the bookmaker become its new official betting partner.
The deal, which kicks off on 1 August, will see Ladbrokes benefit from "premium brand exposure" alongside senior England team matches, and ties across all rounds of The FA Cup. As part of the agreement, the bookmaker has also secured in-stadia betting rights for the betting booths within Wembley Stadium.
"This partnership with Ladbrokes comes at a time when the FA, as a not-for-profit organisation, is investing record levels back into football at all levels of the game," said Martin Glenn, chief executive of The FA.
"Ladbrokes join an outstanding portfolio of official FA partners, providing support across the England team, and the most famous cup competition in the world, The Emirates FA Cup. We are delighted to welcome them on board."
Ladbrokes CEO, Jim Mullen, said the deal represented an important development for the bookmaker's expansion plans. "Football is the holy grail of sporting sponsorship opportunities," he said.
"We are absolutely delighted to have secured exclusive rights that will see Ladbrokes at the beating heart of the beautiful game. Being at the heart of football in this country is precisely what I had in mind."
The FTSE 250-listed company is in the process of completing a merger with sector peer Gala Coral but, last month, the Competition and Market Authority told the bookmakers they might have to sell up to 400 of their combined shops if their proposed £2.2bn (€2.9bn $3.2bn) deal was to go ahead.
The groups, who together own a combined 4,004 venues in Britain, 2,154 of which are owned by Ladbrokes, have defended the proposed deal by arguing that the merger would allow them to save £65m a year and would lead to a faster online expansion.