Lady Gaga sent fans into a frenzy as she took to the stage at the Coachella Music Festival.
The headliner had some big shoes to slip into, taking over Beyonce's coveted spot at the weekend-long event after the Halo singer pulled out after announcing she is pregnant with twins.
But the Bad Romance singer made sure no one missed the Queen Bey as she performed an 18-song set with her usual energy and showmanship at the Empire Polo Club in Indio, California on Sunday (16 April).
The 31-year-old Grammy award winner surprised fans by debuting her new single The Cure.
"I've been so excited for this next part of the show because I've been trying to keep it a secret for so long," she said.
Taking to the stage in a black bodysuit and vertiginous boots, the star, who is renowned for her elaborate stage costumes, initially showcased a stripped-down look with her blonde hair left open in loose waves.
A series of swift costume changes followed including a studded leather jacket and military-style cap, and channeling Madonna in a pointed bustier as she performed a medley of her greatest hits in an electrifying set incorporating video footage and dance sequences.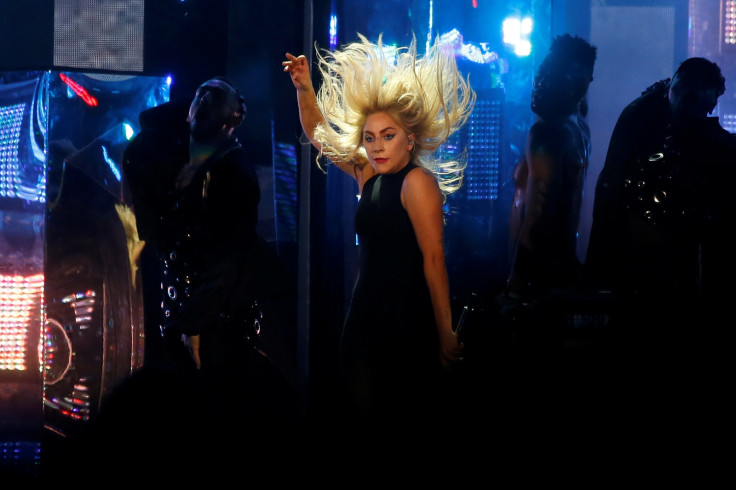 Fans revelled in renditions of crowd favourites Just Dance, Telephone and Love Game although the material from her most recent album, Joanne, fell somewhat flat.
Despite the highs and lows of the performances, the die-hard Little Monsters were captivated, hanging on her every word as she interacted with them.
The first solo female performer to headline the festival since Bjork's 2007 set, Gaga lived up to the expectations raised by her showstopping performance at the Super Bowl halftime show in February.
The singer, who returns to the Coachella stage next weekend, will be filming A Star is Born on Tuesday and Wednesday at the Empire Polo Club.
Gaga will be shooting with co-star-director Bradley Cooper as they recreate a fictional Country and Western music festival. Fans of the singer have been invited to turn up in jeans, cowboy hats and boots to take part in the shoot as extras for $10 each. All proceeds go to Gaga's Born This Way Foundation, according to Warner Bros Pictures.