Pop star Lady Gaga has expressed her support for the women accusing US presidential candidate Donald Trump of sexual misconduct. Several women have come forward to accuse the republican nominee of lewd behaviour dating back to the 1980s.
A number of women, including Jessica Leeds and Rachel Crooks, have accused Trump, 70, of either touching or kissing them without consent. The presidential hopeful has vehemently denied the allegations, describing the claims as "ludicrous".
An episode of news anchor Anderson Cooper's 360 show on 13 October addressed the fresh sexual misconduct accusations.
After watching the episode, Gaga, 30, tweeted: "Thanku to the panelists @AC360 for explaining why women are coming forward now: because Trumps words @ debate sent abused women into a panic."
Relating to her own personal experience of sexual assault, the Perfect Illusion singer added: "Check out&trend #WhyWomenDontReport to have a better understanding. For me, it was like re-living it all over again. I applaud these women."
Earlier, Gaga had also applauded First Lady Michelle Obama for criticising Trump over his "disgraceful" comments about women which were exposed in a leaked tape days before. Reacting to Obama's speech, Gaga told her 64 million Twitter followers: "@FLOTUS watching you speak on @CNN in New Hampshire in tears. You are a true role model and leader."
Gaga, real name Stefani Germanotta, has been open about her sexual assault ordeal in the past. Speaking at a TimesTalks panel in December 2015, Gaga reportedly told the audience: "Because of the way that I dress, and the way that I'm provocative as a person, I thought that I had brought it on myself in some way, that it was my fault.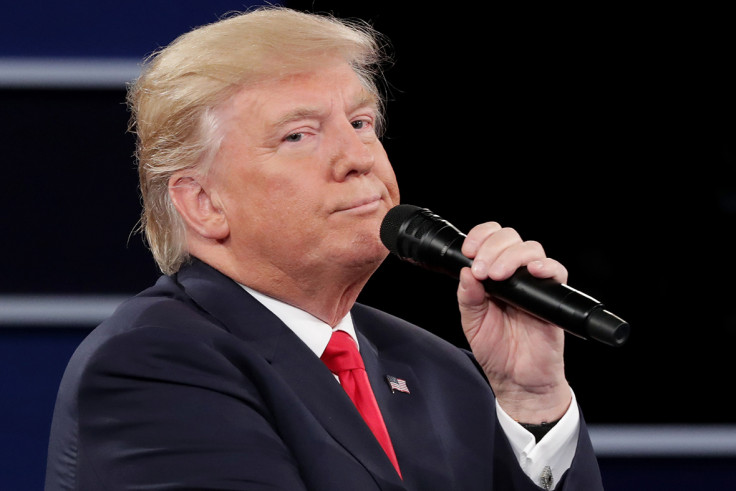 "I didn't tell anyone for, I think, seven years. I didn't know how to think about it. I didn't know how to accept it. I didn't know how not to blame myself, or think it was my fault. It was something that really changed my life. It changed who I was completely."
The Born This Way hitmaker is involved with many non-profit charities for the benefit of sexual assault victims and contributed the song Til It Happens To You to The Hunting Ground documentary about sexual assault on college campuses in the US.
Watch Lady Gaga perform Til It Happens To You with sexual assault survivors at the Oscars: