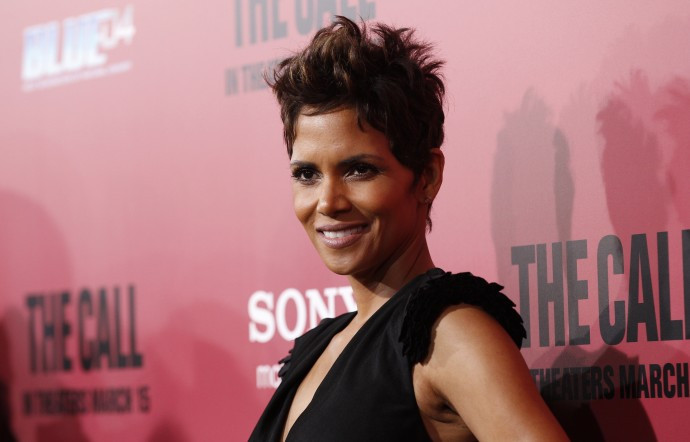 Halle Berry vowed to use her platform to help victims of domestic violence after her own harrowing experience, and the Hollywood actress is doing just that. With Domestic Violence Awareness month underway in the US, the mother of two took to Instagram on Thursday (13 October) to share a powerful message with those dealing with abuse, reminding them of their greatness.
"My #WCW goes to all my QUEENS who have suffered any form of domestic violence," she wrote alongside a side-profile image of her wearing a crown against a stunning natural backdrop. "I think this quote captures it perfectly..."
She went on to quote a poem by Michael Reid that reads: "Dear women, Sometimes you'll just be too much woman. Too smart, too beautiful, too strong. Too much of something. That makes a man feel like less of a man, which will start making you feel like you have to be less of a woman.
"The biggest mistake you can make is removing jewels from your crown to make it easier for a man to carry. When this happens, I need you to understand, you do not need a smaller crown... You need a man with bigger hands." ( @justmike_ ) #domesticviolenceawarenessmonth #domesticviolence #purplepurse @jenessecenter."
Many of her fans were moved by her words of encouragement with one saying: "Queen Berry we salute you. "
In November 2015, Berry− who witnessed her mother being abused −opened up about her own ordeal at the charity gala for Jenesse Center, a national domestic violence prevention and intervention organisation.
"I saw my mother battered and beaten many years of my life and I felt helpless and that's what connects me to this organisation," she said "I have an understanding, a knowing. I feel like I have something that I can impart to these women."
The Monster's Ball star, who was once hit so hard by a former boyfriend that her eardrum punctured, added that she is still dealing with her traumatic experience.
She continued, "It seems like I've overcome it, but I really haven't. In the quiet of my mind, I still struggle. So while I'm helping these women, I'm helping myself through it, too. And that's largely why I'm here."