Lakeside Villa Where Joseph Goebbels Planned Nazi Hate Campaigns Up For Sale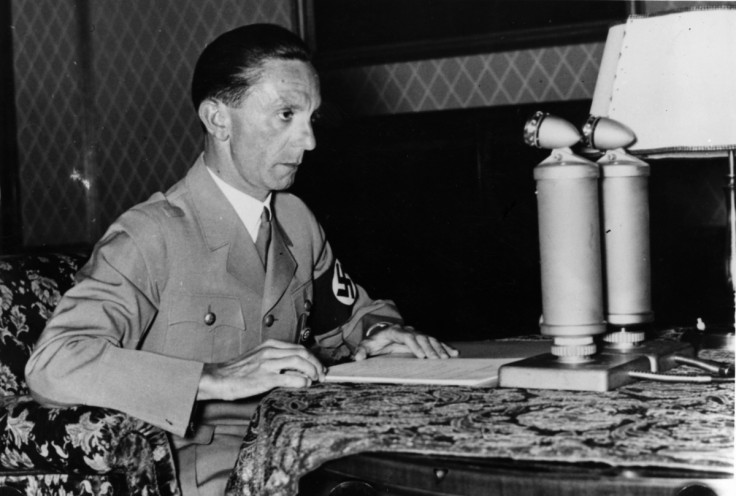 The tranquil lakeside villa where Nazi propaganda chief Joseph Goebbels seduced starlets and devised campaigns of hatred against Jews is on the market.
Located in a remote are 24 miles north of Berlin, the Haus am Bogensee is now overgrown and dilapidated.
Since reunification, Berlin city council, which owns the sprawling 70-bedroom complex, which once housed almost an entire propaganda department, has been trying to sell it.
However, deterred by its association with the Nazi minister, no buyers have been found, and council authorities remain concerned that it could be bought by neo-Nazis and turned into a shrine.
"The nature of the property means that the background of anyone interested in it, has to be checked," a spokesman told The Telegraph, " Nobody can say how long it will be before we find a suitable investor."
Completed in 1939, it is believed to be the only country retreat of a leading Nazi still intact, after Nazi Air Marshall Herman Goering's Carinhall lodge was blown up in 1945 and Hitler's Berghof in Bavaria's mountains was demolished in 1952.
The property costs thousands a year to maintain, and recently authorities have tried to sell it as part of a package with a collection of East German communist buildings nearby for renovation into a hotel complex.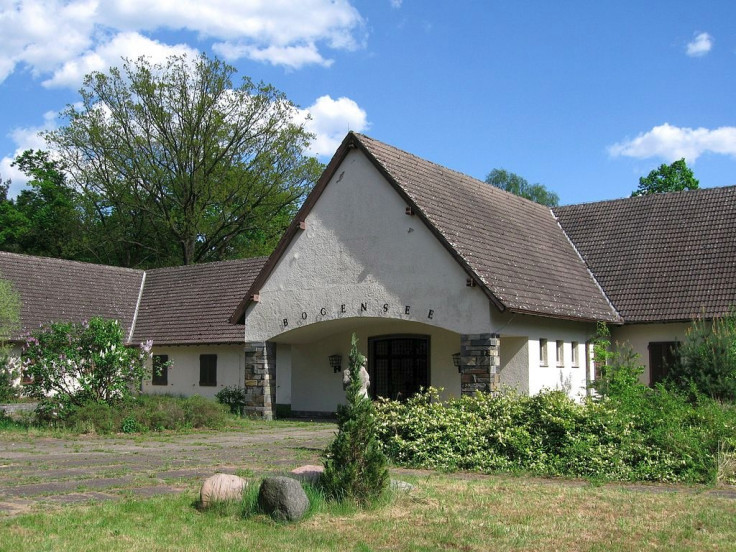 Its rough stone columns and overhanging Nordic roof show it to be a building of the Nazi era, in which "Germanic" motifs became popular.
In its day the property was a luxurious country retreat, with its own cinema and a large banqueting hall which is still intact, complete with open fireplace, oak-panelled ceiling and French doors that sink into the floor allowing access to the large terrace.
Far away from the Berlin mansion which Goebbels shared with his wife Magda and their six children, it is there that Goebbels seduced the young Aryan actresses enlisted in the German film industry after he sacked all Jewish performers.
Nicknamed the Bock (randy goat) of Babelsberg, after the film studio system he controlled, Goebbels described the villa as an "idyll of solitude".
When his affair with Czech actress Lida Baarova became public knowledge, Hitler, keen to cement his party's reputation as a bastion of family values, ordered Goebbels to break it off. He obeyed.
When the Allies started bombing the German capital, Goebbels moved his wife and children into Haus am Bogensee, where he continued to write poisonous propaganda, including his famous appeal for Germans to embark on "total war" in 1943.
At the end of April 1945, the family left to join Hitler in his Berlin bunker as the Soviet Red Army drew near.
On April 30, Hitler committed suicide. The following day, Goebbels and his wife gave their children lethal doses of poison, then killed themselves.
Today, there is little reminder of the property's dark past, and Berlin authorities will not insist the villa's new owners mark it.
"It would depend on what any new owner wants," a city government spokeswoman told the Telegraph.
Take a video tour of Goebbels' country retreat on YouTube, below:
© Copyright IBTimes 2023. All rights reserved.