Lamar Odom has finally agreed to a divorce from Khloe Kardashian.
The Keeping Up With The Kardashians star had filed for divorce from 34-year-old Odom on December 13 following reports of his alleged drug use and infidelity.
Appearing at a Spanish press conference in Vitoria two months ago, the former NBA star publicly declared Kardashian would always be his wife "no matter what."
"We don't know exactly if [the divorce is going through]," he said at the time. "Only time will tell. I hope not. But even if we were divorced, she would always be my wife."
However, the basketball player now appears to have finally accepted that his marriage is over and is expected to formally submit a response to her divorce petition in "the next several weeks."
A source told Radar Online: "Lamar finally gets it, his [four-year] marriage to Khloe is over. There was a time when Lamar said he would never give up on getting back together with Khloe, but he recognizes she has obviously moved on.
"He will tell his attorney to submit a response to Khloe's divorce petition. It isn't expected to be a long drawn-out divorce, since there is an iron clad prenup in place."
The former NBA star's decision comes after the 29-year-old beauty was spotted on dates with rappers French Montana and The Game.
"Khloe is out in public with new guys all over them and it is killing Lamar,' the source added. "Yeah, he was totally with other women [first], but he doesn't want Khloe to shove it in his face that she is moving on. Lamar is jealous and gets mad when she refuses to talk to him."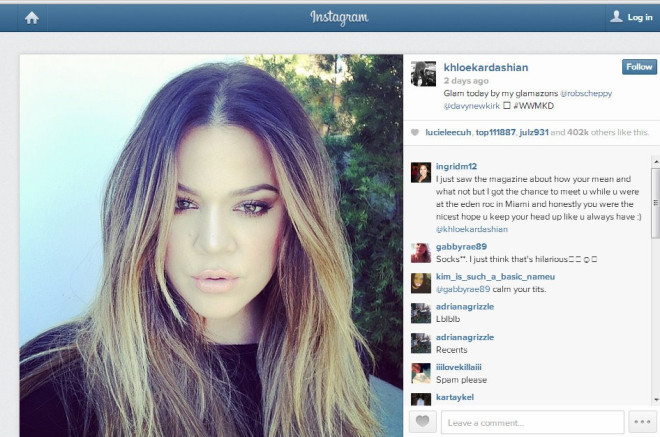 It has been reported that after Odom refused to cooperate with her efforts to save the marriage, Kardashian has now been "refusing to take his [desperate] calls," having made the decision that the relationship is over.
The couple met at a 2009 party for Metta World Peace and were married a month later. They were together for four years, however the marriage floundered amid rumours of Odom's drug use and infidelities.
The troubled basketball star recently recorded a rap which he posted online in which is seen bragging about cheating on Kardashian.
Odom is currently spending time in Manhattan with his two children - Destiny, 15, and Lamar Jr., 11 - from ex-partner Liza Morales.
Khloe Kardashian is expected to receive a £7million payout after her divorce from the NBA star.