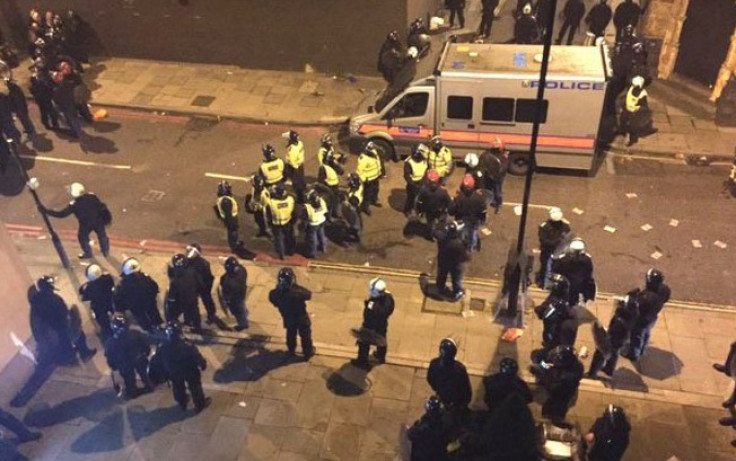 The Met Police has swooped to foil an illegal rave planned in Lambeth at the same site where revellers caused mayhem last year at an event billed as "Scumoween". Officers from the Met's Public Order Investigation Unit arrested three people on Thursday morning (31 March) on suspicion of conspiracy to commit public nuisance ahead of the unlicensed music event scheduled for Saturday (2 April).
Arrests were made at seven addresses across London where a 20-year-old man, a 19-year-old man and a 36-year-old woman were detained. All three were taken to central London police stations where they remain at this time.
The arrests form part of Operation Manningtree, the appeal to identify suspects involved in mass disorder and criminal damage at last October's rave on Halloween. Missiles including bricks, chairs, faeces and even a petrol bomb were hurled at police that night as the rave descended into an angry riot on the streets of south London.
Detective Superintendant Andy Barnes of the Met's Public Order Branch said: "Illegal raves or 'squat raves' are dangerous to those attending; cause criminal damage to the venue and are often a costly nuisance to local residents and businesses.
"The closure of such an event in October last year resulted in police officers being injured and private property and vehicles being damaged. We will continue to take action to prevent illegal events wherever possible."