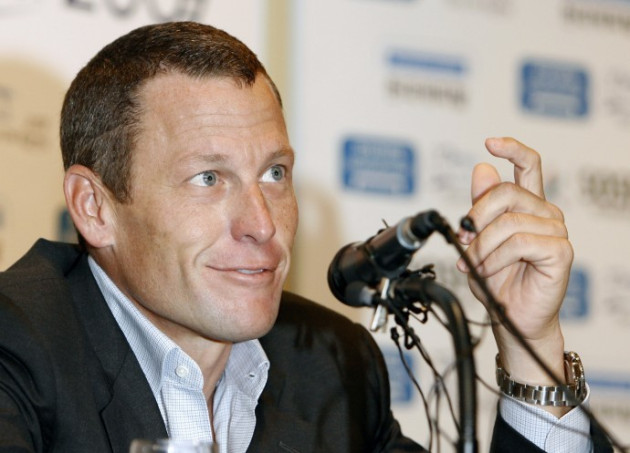 Disgraced cyclist Lance Armstrong has stepped down from his chairman position at the cancer charity Livestrong so that it can avoid the negative effects of his recent doping scandal.
His sponsorship deal with Nike has also been terminated, with the sports company saying they were "misled for more than a decade".
In 1996, Armstrong was diagnosed with testicular cancer which had spread to his brain, lungs and abdomen. The athlete set up the Livestrong that same year, as he was coming to end of his cancer treatment.
He said: "It has been a great privilege to help grow it from a dream into an organization that today has served 2.5 million people and helped spur a cultural shift in how the world views cancer survivors. This organisation, its mission and its supporters are incredibly dear to my heart.
"I have had the great honour of serving as this foundation's chairman for the last five years and its mission and success are my top priorities.
"Today therefore, to spare the foundation any negative effects as a result of controversy surrounding my cycling career, I will conclude my chairmanship."
Armstrong was stripped of his seven Tour de France titles following allegations that he used performance enhancing drugs during his career.
He denies the allegations made by the US Anti-Doping Agency in a 1,000 page report. Armstrong dubbed the report a "witch hunt" but said he would not be fighting the allegations, saying he was "finished with this nonsense".
Jeff Garvey, vice chairman of Livestrong, will take over Armstrong's position at the charity.
Doug Ulman, president and chief executive officer of the charity, said last week that the cyclist's position within the charity would remain unchanged.
Following Armstrong's resignation, he said: "Lance's devotion to serving others whose lives were irrevocably changed by cancer, as his was, is unsurpassable.
"We are incredibly proud of his record as an advocate and philanthropist and are deeply grateful that Lance and his family will continue to be actively involved with the foundation's advocacy and service work."
In a statement, Nike said it would continue to support Livestrong but would not continue its relationship with Armstrong.
It said: "Due to the seemingly insurmountable evidence that Lance Armstrong participated in doping and misled Nike for more than a decade, it is with great sadness that we have terminated our contract with him.
"Nike does not condone the use of illegal performance enhancing drugs in any manner. Nike plans to continue support of the Livestrong initiatives created to unite, inspire and empower people affected by cancer."