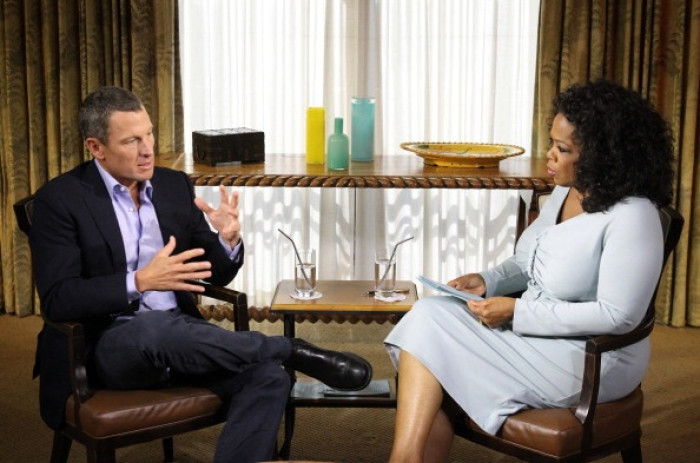 Lance Armstrong has been forced to answer questions at a hearing that could see the Tour de France cheat pay back $12 million (£7.1m) in bonuses he was paid.
The disgraced 42-year-old is locked in a legal battle with SCA Promotions, which seeks to recoup millions it paid Armstrong for three of his Tour victories from 2002 through 2004.
Armstrong had fought against making the testimony but was ordered to by the Texas appeals court and the Texas Supreme Court as part of a fraud case filed against him by SCA, a sports insurance company in Dallas.
The case stems from an arbitration settlement in 2006 where SCA paid the cyclist $7.5m (£4.4m). During the that legal wrangle it is claimed by SCA that Armstrong testified under oath that he had never used performing enhancing drugs.
But the firm opened legal proceedings to recoup the money it had paid Armstrong after he admitted in an interview with chat show host Oprah Winfrey he had cheated in every single Tour de France victory.
In November, Armstrong settled a separate case by Acceptance Insurance Co. over $3m (£1.8m) in prize money it had paid him, reported Bloomberg.
The appearance comes after Armstrong's former coach Johan Bruyneel was banned from working in sport for ten years for his role in blood doping.
The Belgian was punished by the US Anti-Doping Agency (USADA) for his part in "widespread" doping at former seven-time Tour de France winner Armstrong's US Postal Service and Discovery Channel cycling teams.