Lance Armstrong Banned and Stripped of Seven Tour De France Titles [VIDEO]
The UCI have upheld the USADA's report that Lance Armstrong orchestrated 'the most sophisticated, professionalised and successful doping programme that sport has ever seen'.
Lance Armstrong has been banned from cycling for life and stripped of his seven Tour de France by the International Cycling Union following a report by the US anti-doping agency in which the American was implicated in 'the most sophisticated, professionalised and successful doping programme that sport has ever seen'.
Armstrong, who recovered from testicular cancer to claim seven successive Tour de France victories from 1999-2005, has vehemently denied his involvement in doping.
However, following the 1000 page USADA report which included evidence from 26 witnesses, the UCI have decided against appealing the judgement and have seen to erase Armstrong's name from the sport.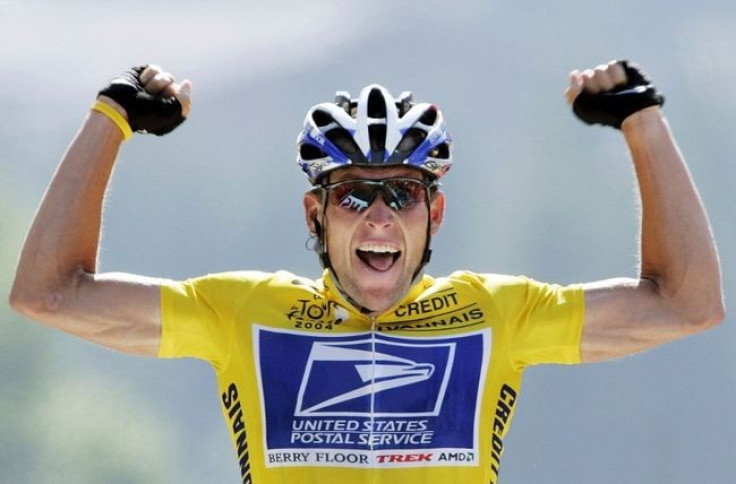 "This is a landmark day for cycling," UCI president Pat McQuaid said. "My message to cycling to the riders, sponsors and to the fans is that cycling has a future.
"This is not the first time that cycling has reached a crossroads and engaging in the painful process of facing its past.
"The UCI is listening to cycling and is on your side. We've come too far in the fight against doping to return to our past. Something like this must never happen again.
"The UCI wish to begin that journey and will not appeal to the Court of Arbitration and recognise the sanctions Usada has imposed.
"UCI will back the life ban and strip him of his seven Tour de France titles. Cycling has a future and something like this can never happen again. Lance Armstrong has no place in cycling.
"When I took over in 2005 I made the fight against doping my priority. I acknowledged cycling had culture of doping. Cycling has come a long way. I have no intention as resigning as president of the UCI.
"We can only go on the system that is in place at the time. We always did more testing than any other international federation. It's easy to look back and say you could have done more but you can only work on the system you have in place."
McQuaid denied allegations Armstrong made payments to the UCI in 1999 and 2001 following positive tests, while also defending the donation from the 41 year old towards devloping drug-testing technology in 2002, while he denied he would resign following the scandel.
The former semi-professional cyclist confirmed that a meeting will be held next Friday to decide if the seven yellow jersey's should be reallocated, the destination of the prize money won by Armstrong and to discuss rule changes into UCI's drug policy.
Evidence from 26 witnesses, including 11 fellow riders from the US Postal Service Team, banking records exposing payments of $1m to Dr Michele Ferrari, email exchanges between the pair as well as extensive scientific evidence including analysis of the American's blood test, led to the USADA charging Armstrong with six separate offences.
They include the use of banned substances, the trafficking of drugs, the administration of drugs to fellow cyclists and contributing to the most rigorous and thorough cover-up in modern-day sporting history.
Such is the breadth of doping during Armstrong's era of dominance in cycling that McQuaid has labelled the scandal as the biggest crisis to ever hit the sport.
"There's no doubt this is a crisis, it's the biggest crisis cycling has ever faced," McQuaid added. "
"I like to look at this crisis as an opportunity to recognise that our sport is in danger and that everyone needs to work together to go forward. Will it ever be free of doping? To be honest with you I'd say no.
"I don't think in any aspect of society there are no cheats, but I do believe doping can be reduced."
© Copyright IBTimes 2023. All rights reserved.