Chicago Mayor Rahm Emanuel has taken his people friendly online services to the next level by making the city's website available in 64 languages.
The idea behind the initiative is to accommodate and make life more convenient for the immigrants moving into Chicago from different parts of the world.
The immigration community in Chicago is the second highest after New York with a population exceeding 2.6 million.
One third of Chicago households speak a language other than English as a primary language, according to a press release. This means one in five Chicago residents is an immigrant.

"Chicago's vitality has been built on the strength of immigrant populations that have come to enjoy new freedoms and access new opportunities," Emanuel was quoted as saying by Southtownstar.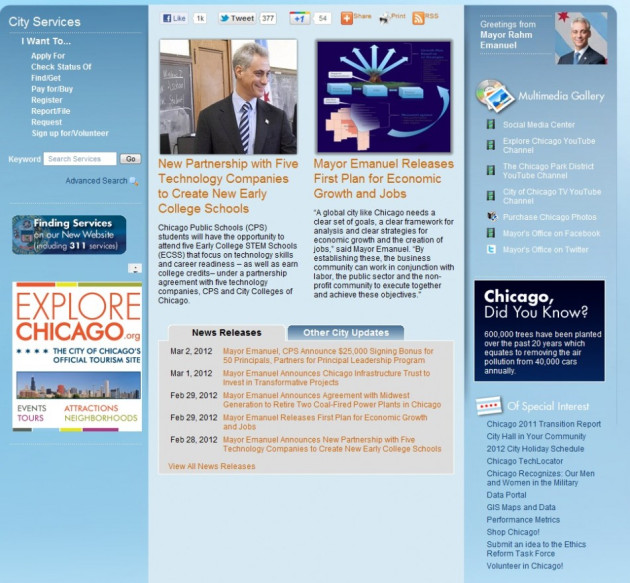 The Illinois Coalition for Immigrant and Refugee Rights, ICIRR, which had placed the request for more language options, welcomed the mayor's move.