Anthony Joshua's potential rematch with Wladimir Klitschko could take place in Las Vegas, according to boxing promoter Eddie Hearn. Joshua is poised to face Klitschko for the second time after stopping the Ukrainian in the 11th round at the 02 Arena in April but the 41-year-old has not yet made a final decision about the proposed bout, which would likely take place in November.
Hearn, who represents some of Britain's top boxers including Joshua, Tony Bellew and Kell Brook, revealed that he has been discussing a rematch with Klitschko's manager Bernd Boente and believes Las Vegas is currently ahead of Nigeria, Dubai and Cardiff in the running to host the fight.
"I have been in talks with Bernd Boente and the team," Hearn told Sky Sports. "We're getting close now to identifying the real options in terms of venues and locations.
"Vegas has taken a little bit of a frontrunner in those. I know the British fans would love to do a trip out there for Joshua-Klitschko. Nigeria is still in the mix, Dubai as well, and of course Cardiff. But like I said, Vegas has probably got its nose in front at the moment.
"I think in the next week, we're looking to present all those opportunities to Wladimir Klitschko and his team. Speaking to Bernd Boente this morning, I feel like it's going to take that special event to make this fight."
Hearn did speak of his preference to see the fight take place in the UK but also told of his desire to see Joshua's name in lights in Las Vegas. Sin City is the most likely destination for the fight as it stands, but Hearn thinks a venue will be agreed upon within the next fortnight.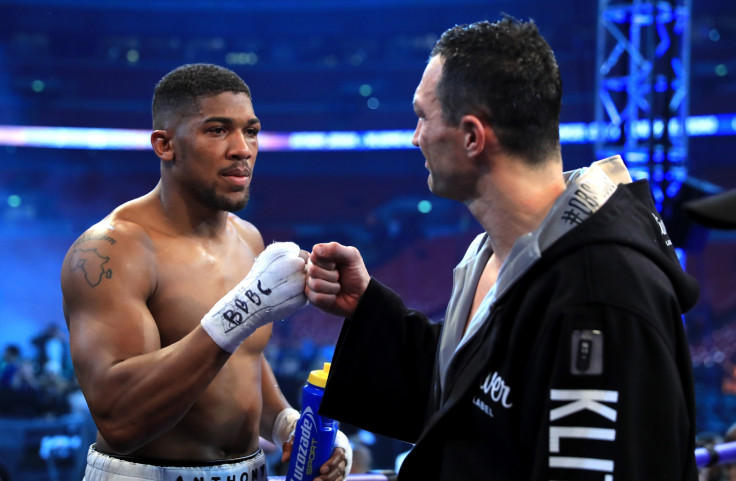 "I would like to keep it in Britain," added Hearn. "The fans have been incredible to Anthony Joshua, but if it means travelling to make sure this fight happens for world boxing, and it means taking a few plane loads to Las Vegas for a night and an experience they won't forget.
"Anthony Joshua is the world heavyweight champion, he's not the British heavyweight champion. He wants to break boundaries and so do we. To see Anthony Joshua's name up in lights on the Las Vegas strip is certainly something that appeals to us all.
"Yes, I would say the next couple of weeks [there will be a decision], we'll be looking to make a decision in terms of the venue and location."