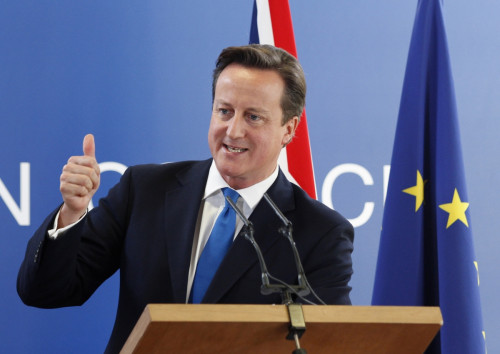 David Cameron: "Recovery for all" in UK
David Cameron has suggested Britain is beginning to see "recovery for all" – as figures showed earnings of the majority of people are increasing more than inflation. The prime minister claimed families are seeing their living standards rise. He also said a complete recovery from the economic downturn will "take time". Cameron will tell the World Economic Forum in Davos that low energy prices fuelled by Britain's fracking movement could encourage outsourced UK companies to return to Britain. He will also suggested firms expand in the UK, rather than migrate to developing countries.
Philpott Children Death Could Not Be Predicted or Prevented
The deaths of six children in a house fire started by their parents "could not have been predicted or prevented", according to a case review. Mick and Mairead Philpott were jailed in April last year, with their friend Paul Mosley, after they were found guilty of the manslaughter of Jade, John, Jack, Jesse, Jayden and Duwayne. The report was written by the Derby Safeguarding Children Board after the incident. It revealed that the professionals in contact with the family could have got to know them better, and that the fire could not have been foreseen. A statement read: "The board concludes that the tragic deaths of the children could not have been predicted or prevented."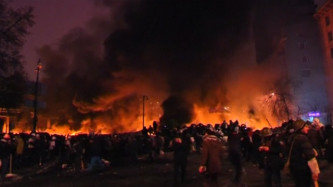 Ukraine Protesters Question Progress Talks
Protesters in Ukraine are sceptical that talks between President Viktor Yanukovych and an opposition leader can make progress towards ending the unrest. Oleg Tyagnybok was heckled with cries of "shame!" and whistles as he announced in Independence Square that the talks would reduce the turbulence. According to reports, tyres were set on fire near opposition barricades. At least three people have been killed during the protests, as police raided a protest camp on Wednesday in Kiev.
Staff Offered £500 Bonus to Work at Birmingham Riot Jail
Members of staff at Winson Green prison, Birmingham, are being offered £500 bonuses to work at HMP Oakwood for a month, according to a union. The news comes after trouble erupted at Oakwood earlier this month. According to one inmate, poor quality food was the reasons behind the last riot. The company G4S runs both jails and stated a rotation scheme would help give staff more experience.
Justin Bieber's Manager Defends Speaks Out About Arrest
Scooter Braun, Justin Bieber's manager, has defended the disgraced singer in a heartfelt tweet. He has been silent since Bieber's arrest on Thursday morning, but wrote on his official Twitter account: "@JustinBieber Love you and I will act in the manner of someone who truly cares. That is all I have to say. Thanks for all those concerned." A few hours later, he posted the message: "Been a long day. Bottom line is we are defined by how we handle adversity. Be there when it counts. Love fully in good times and bad."
Customers Demand Bigger Child Mannequins in Shops
Mannequin makers have seen a rise in shops calling for larger child dummies. This has raised concerns over the UK's obesity crisis. Currently, the dimension for a child-sized mannequin of a seven or eight-year-old is 4ft tall with a 22in waist. However, the models requested are 20% larger. Vicky Chatten, from the mannequin company Displaysense, said it was "shocking". According to Chatten, the company has been a "300% increase in calls from retailers" who want larger models for children aged between four and 10.